In brief: Netflix ups int'l film focus, O'Hara joins Atomic's Last Kids
Plus: Grace Glowicki's Tito wins at SXSW, while Zacharias Kunuk will receive this year's Order of Nunavut.
Netflix hires David Kosse to lead international division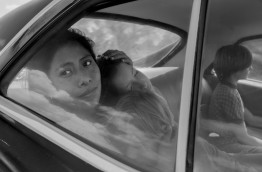 David Kosse, formerly STX president of international, has left the company to join Netflix as lead of a new international film production and acquisitions division. He will take on the role of VP, international film, reporting to Netflix film chief Scott Stuber, beginning in April. Based in London, Kosse will be responsible for producing and acquiring non-English films, such as recent Oscar winner Roma (pictured). Netflix has also hired Teresa Moneo as director of international films, and expanded the remit of international film and acquisitions director Funa Maduka to include management of production and development.
Igloolik Isuma Productions' Zacharias Kunuk to receive Order of Nunavut
Zacharias Kunuk, president and co-founder of Nunavut-headquartered Igloolik Isuma Productions, has been named this year's Order of Nunavut recipient. Recognized as Nunavut's highest honour, the Order is awarded to an individual who has made outstanding contributions to the territory. Kunuk's credits include the Inuit-language films Atanarjuat: The Fast Runner, The Journals of Knud Rasmussen and Before Tomorrow. Atanarjuat previously received the Camera d'Or at the 54th Cannes Film Festival in 2001. Most recently, Kunuk was honoured by the Toronto Film Critics Association, awarding him the Association's annual Technicolor Clyde Gilmour Award for his contributions to Canadian cinema. A ceremony will be held for Kunuk at a later date.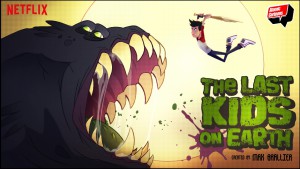 Catherine O'Hara lends voice to Atomic Cartoons series
Catherine O'Hara is among the cast announced for Atomic Cartoons' upcoming Netflix series The Last Kids on Earth. Additional cast members joining O'Hara include Mark Hamill (Star Wars: The Last Jedi), Rosario Dawson (Daredevil) and Bruce Campbell (Ash vs. The Evil Dead), with Nick Wolfhard (Beyblade Burst) starring as Jack Sullivan. The series follows middle-school kids who fight zombies in the midst of a monster apocalypse. Cyber Group recently picked up the worldwide licensing rights to the series.
Tito wins Special Award at SXSW
Tito, from Canadian writer/director Grace Glowicki, walked away with South by Southwest's (SXSW) Adam Yauch Hornblower award on March 12. The award, which was created in 2017 in honour of the late Beastie Boys member, is voted on by a committee and is given to filmmakers whose works don't fit the status quo. Produced by Glowicki, Miriam Levin-Gold and Ben Petrie, the film follows the story of a man who seeks refuge from the predators hunting him. Tito made its world premiere at SXSW in the festival's Visions section.
With files from Lauren Malyk