Randy Lennox on Bell Media, BANFF and brand ubiquity
The media co president discusses the power of "prophetic discussions," his new role as BANFF chair and competing with international entities.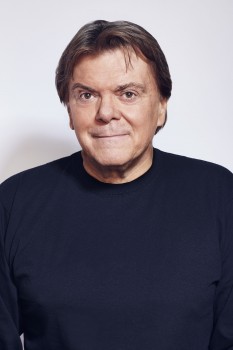 When Randy Lennox first started at Bell Media in 2015, he says there were a hundred separate brands and sub-brands across its TV and radio divisions.
"I want that down to seven," recalls Lennox of a bold declaration he made during one of his first meetings as then-president of entertainment production and broadcasting. "Of course, no one at Bell Media knew me yet," he laughs. "They said 'that is impossible.'"
But impossible means nothing to Lennox, who had been in the Canadian TV industry for less than two years before he was made president of Bell Media. And with the company in the midst of a visual and structural transformation that has seen the number of sub-brands drastically reduced, he says it is on its way to achieving his more streamlined vision.
Over the past 12 months, Lennox has led sweeping overhauls of Bell Media's linear, pay TV and digital strategy. Most prominently, its four flagship specialty channels will be rebranded under the CTV banner later this year, with Space, Bravo, The Comedy Network and Gusto set to become CTV Sci-Fi, CTV Drama, CTV Comedy and CTV Life. Elsewhere, TMN was rebanded under Crave in November.
Those rebrands are "consistent with the message I've given in the three years since I've joined, which is that brand ubiquity, properly executed, is our content strategy," he says.
The changes, he adds, have a lot do with the multitude of digital platforms that have arrived in Canada in recent years. And even more to do with those that are yet to come.
"These are single-word, ubiquitous brands that in some cases have trillion-dollar valuations," he says. "What am I going to do: be a mile wide and an inch deep and have 104 brands competing with that kind of scale? No way."
Bell Media's business transactions over the past two years bear the imprint of Lennox's ambitious deal-making – it took majority ownership of Pinewood Toronto Studios last spring and inked a mammoth deal to bring Starz to Canada just months prior – while titles on its original programming slate including The Launch and JANN echo his past as a music exec. Bell Media insiders, meanwhile, say he takes a more hands-on approach to the programming than previous heads, and has the executive producer credits to back it up.
And he's not done yet. Lennox wants to "double down" on digital in 2019, hinting at further M&A activity to come, and continue to settle into his new role as chair of the board of directors at Banff World Media Festival (BANFF). (Disclosure: BANFF is operated by Playback parent company, Brunico Communications.)
"When the board called, it just struck me as a great opportunity to contribute to the content part of our world. I live there, that's where my DNA lies, and I thought that could be a really good fit for me," he says.
In particular, Lennox says he wants to focus on the long-term future of digital in the screen industry ("You're going to see me wanting to talk about what 2025 looks like," he says) by bringing in trailblazing figures such as industry mogul Jeffrey Katzenberg, who will kick off BANFF's new Summit Series.
And there are more to come, he says. "We plan on changing up the festival this year and hopefully [the Katzenberg announcement] was an early message that we're serious about having some incredible communicators be present at BANFF this June," he says.
Lennox emphasizes the critical importance of industry conferences when it comes to seeing what's on the horizon. "I recall sitting in a music conference on a panel in 2001 that in part predicted the streaming trajectory that enjoys 80% of the music industry's revenue today. At that moment, there was no reason to believe that that trajectory would exist, so I get a real thrill out of those kind of prophetic discussions," he says.
And with BANFF celebrating its 40-year anniversary in 2019, Lennox says the milestone is an apt occasion to look ahead to the future. "What a great time to pause and take a moment to reflect on where we've been," he says. "There's a lot of optimism in my mind about where we're going."