Barry Avrich to direct Knoedler Gallery art forgery documentary
The Melbar Entertainment-produced doc will explore the famous scandal, which resulted in US$80 million stolen through forgeries between 1994 and 2011.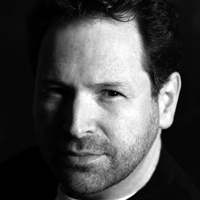 Barry Avrich's Toronto-based prodco Melbar Entertainment Group has begun production on a new feature-length documentary set to recount the infamous Knoedler Gallery art scandal.
Avrich (pictured), whose credits include The Last Mogul, The Reckoning, Blurred Lines and Prosecuting Evil, has been tapped to direct the as-yet untitled film, set to be completed later this year.
His thriller-inspired approach will explore the world of art collecting through the massive New York scandal. M. Knoedler & Co. was one of the oldest commercial galleries in the U.S. when it closed in 2011 after operation for 165 years.
Between 1994 and 2011, the gallery sold more than 60 forged works from such famed artists as Robert Motherwell, Jackson Pollock and Mark Rothko, produced by a forgery ring based in Queens for over US$80 million in total.
"The reception from those that observed, participated and were victimized has been overwhelming, affirming the continuing obsession with the art world," said Avrich in a statement. "As a filmmaker I have always had a great interest in the art world."
From Realscreen