Semi Chellas' American Woman heads to Tribeca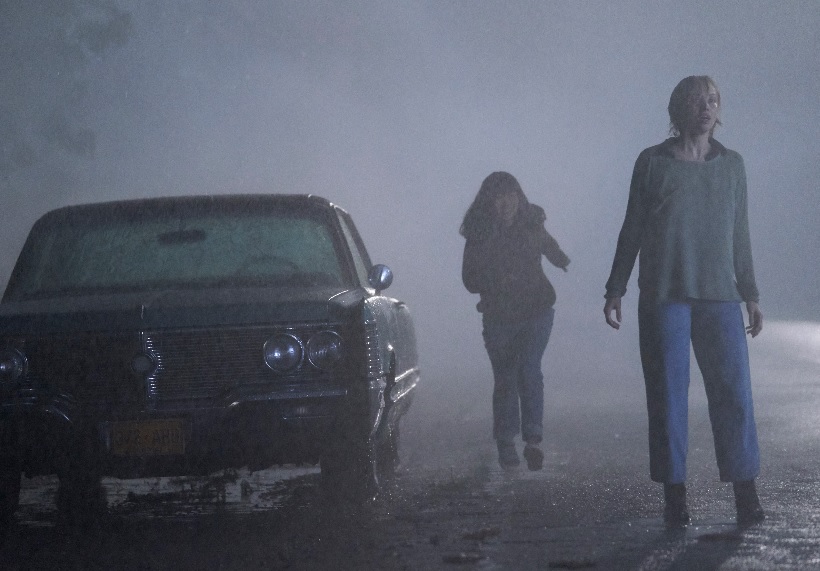 The Canadian feature, produced by First Generation Films and Elevation Pictures, makes its world premiere in the festival's Spotlight Narrative program.
Canadian feature American Woman, produced by First Generation Films and Elevation Pictures, is set to make its world premiere at Tribeca Film Festival.
Written and directed by Semi Chellas, the film is inspired by the true story of heiress Patty Hearst, who was kidnapped in 1974. Chellas' fictionalized version retells the story from the perspective of a political activist assigned to take care of her. First Generation's Christina Piovesan, Elevation's Noah Segal, Chellas and Pamela Koffler are among the producers.
It was financed by Telefilm, CBC Films and Elevation and stars Sarah Gadon, Hong Chau, Lola Kirke, John Gallagher Jr., Ellen Burstyn and David Cubitt.
American Woman makes its world bow in Tribeca's Spotlight Narrative section. Also screening in the program is Charlie Says (U.S.), directed by Mary Harron, and a number of other U.S. features including Tanya Wexler's Buffaloed, Miles Joris-Peyrafitte's Dreamland and Christoph Waltz's Georgetown.
There's also Canadian involvement in Tribeca's genre-focused Midnight program. Come To Daddy (USA, New Zealand, Canada, Ireland), directed by New Zealand filmmaker Ant Timpson, will make its world premiere. Scythia Films' Daniel Bekerman is among the producers on the film about a young man who travels to his estranged father's seafront home after receiving a cryptic letter.
Elsewhere, copro Two/One (UK, China, Canada), will have its world premiere in the Viewpoints section. Written and directed by Argentine filmmaker Juan Cabral, the Vancouver-shot project tells the story of two men – a world-class ski jumper in Canada and a corporate executive in Shanghai – whose lives are inextricably connected.
In recent years, Canadian projects including Barry Avrich's Blurred Lines: Inside the Art World and Robert Budreau's bank-heist thriller Stockholm have screened at Tribeca.
The 18th annual edition of the festival runs from April 24 to May 5.
Image: Creative Commons