Programmer profile: CBC Digital
CBC's Zach Feldberg discusses the pubcaster's evolving digital strategy and what producers should know before pitching it.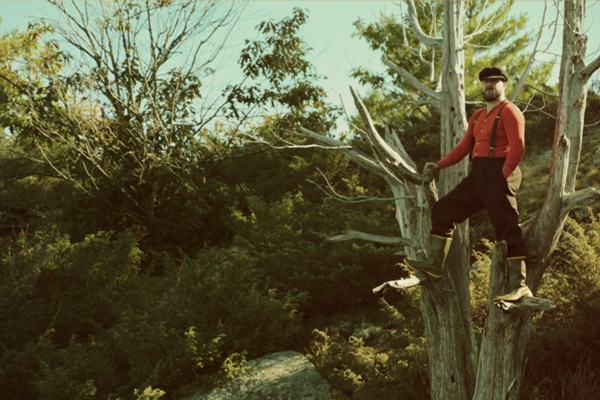 No one knows better than CBC's Zach Feldberg that the market for short and mid-form digital content is quickly evolving. The sands beneath commissioners' feet hasn't remained steady for more than a minute since CBC entered the space around four years ago, with international platforms like Seeso, Studio+ and Go90 springing up, only to fold, and major new players like Quibi quickly filling the gaps.
In that time, the domestic landscape has been reshaped by changes to the Bell Fund's mandate and the introduction of CMF support for webseries in their second and subsequent seasons, as well as a more general evolution of Canada's digital-series sector.
Having commissioned around 40 projects over the past three years, the CBC's digital team is now looking to further expand its range of offerings. Here, Feldberg, CBC's executive in charge of production, digital originals, breaks down CBC's digital wishlist.
Playback: What are you looking for in a digital series?
Zach Feldberg: There are three pillars that we commission within. The first we say is 'niche-but-broad.' How to Buy a Baby perfectly encapsulates that idea – even though it feels niche, the topic of infertility has touched so many people. Second would be something that subverts the expectations of what you might get from the public broadcaster, like mockumentary The Neddeaus of Duqesne Island (pictured above). The third, and something we're looking at a bit more now, is "world building." We recently acquired the series Gary and His Demons (pictured right) and NarcoLeap. For lack of a better phrase it's the kind of thing you'd expect to see at Fan Expo; projects that create excitable fandoms.
PB: Has the target demographic for the projects changed?
ZF: At first it was about reaching a millennial audience, but that's changed over the past few years. For the time being, it's an older millennial audience and younger Gen Xers.
PB: What are the most important things a producer should know when pitching you?
ZF: They have to be familiar with the landscape, which is volatile, and the funding opportunities in Canada and internationally, which in the last 12 months have changed radically. Also, they must know why they want to see something get made, and structure the episodes in such a way that you can see why episode one leads so well into episode two, and will create momentum over the course of the season. For us, these aren't stepping stones into hopefully getting a bigger series – we're truly programming a different slate for a different demographic.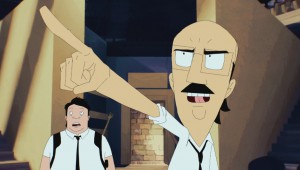 PB: Beyond the idea, what does CBC look for in a show's package?
ZF: After the creative, our second question is: how do you see this reaching an audience? Some of the shows that have performed best for us have been ones where, from the very first pitch, we knew the team behind it knew there was white space their show could fill in – that there was an audience that was hungry for this type of show.
PB: How does CBC support its digital series with marketing?
ZF: The main tools we have at our disposal are the CBC Comedy feed, where we already have an engaged audience and can push original content out to viewers, and other marketing availability for either online, or potentially on-air ad inventory.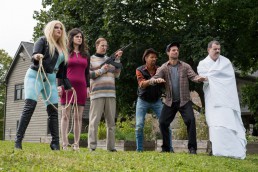 PB: You mentioned earlier that the landscape for digital series was quickly changing – could you talk about how that impacts CBC and the producers you work with?
ZF: Around the time I started at CBC [in 2015], we co-commissioned The Amazing Gayl Pile (pictured left) in partnership with [NBCUniversal's OTT platform] Seeso. Unfortunately, Seeso was around for about 18 months before NBCU pulled it. Then things popped up like Verizon's Go90 and Vivendi's Studio+, which were a home for things outside the traditional broadcast formats. Those also went away, but then [Jeffrey Katzenberg's] Quibi popped up, and Victor on the blockchain side. So, there's still a lot of activity happening here, it's just ever-changing.
If you look closely at Netflix and other streamers, it's also part of their mix. They don't make a lot of hay about it, but there are things that are short-form, or different formats mixed in there among the programming. We're always looking at that, particularly from a partnership standpoint, to see who's doing things that might be compatible with us. VRV in the U.S. is interesting, and CW Seed too, so there are a few. As a producer, even from a development standpoint, it's so important to understand the landscape when considering the sorts of projects you're taking on, and the way that you take them to market.
PB: Is co-commissioning an important strategy for you?
ZF: Very much so. When both CBC and an international partner fall in love with a Canadian project, and the partner is happy to carve out Canadian rights, nothing could be better. The resources are greater, you have two happy streamers that get a show they love and can promote in their respective territories. We're very much open for business on that front.
PB: As the digital space becomes more sophisticated, is development becoming more of a priority?
ZF: It is. For us, it's almost always part of our process now. When we first started, it wasn't. We initially thought: 'This is about taking risks, trying things – why slow it down? We don't want to be part of the traditional process.' But there are reasons why some of those processes are in place. And, in fact, because of the cadence of the funding deadlines in Canada, having a development process that lined up well with those funds became very useful to us.
This story appears in the Spring 2019 issue of Playback magazine