Canadian broadcasters prep for an SVOD invasion
Broadcast execs discuss how they're honing their streaming offerings as another wave of deep-pocketed OTT players head toward Canada.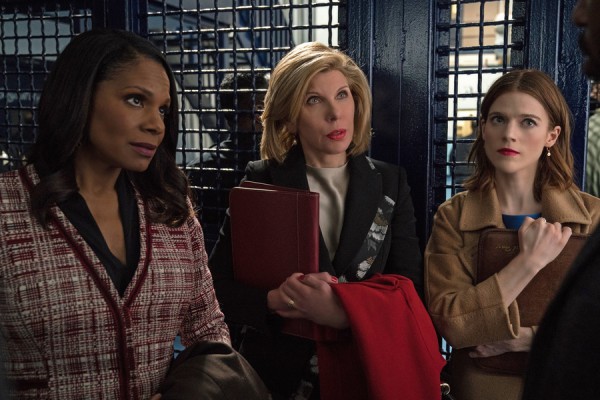 As if the likes of Netflix and Amazon Prime Video haven't disrupted linear broadcasting enough, more U.S. heavy-hitters are expected to launch SVOD offerings this year. And while Bell Media looks to stave off the competition with expansive streaming offerings, other Canadian broadcasters are taking a more targeted approach to OTT content.
This fall, Disney is expected to unveil Disney+, including family content from its Disney brand, Marvel Studios, Lucasfilm, Pixar and National Geographic. Speculation has it landing in Canada months later, and with its to-be-approved purchase of 21st Century Fox assets, Disney will also control the more broadly focused Hulu, which it reportedly also intends to bring north of the border.
And then there's WarnerMedia's forthcoming three-tiered streaming service – featuring movies and shows from Warner Bros., Turner and HBO – and NBCUniversal's announced offering in free and premium versions in addition to its reality-focused hayu, which launched in Canada in October. Apple, meanwhile, has committed billions toward original content that will be available on its devices.
CBS All Access is already here, having begun its international expansion in Canada last April with a scaled-down, ad-free $5.99/month product that includes current CBS series, library titles and exclusive shows.
"Proximity, brand awareness and content availability are very aligned between Canada and the U.S., making it the logical first territory," notes Marc DeBevoise, president and COO of CBS Interactive.
CBS Interactive has invested heavily in original programs Tell Me a Story, Strange Angel and The Good Fight (pictured), with up to 10 new titles to be added this year. "It's a great way to get people in and continue with the service," says DeBevoise, who hopes the SVOD will reach four million U.S. subscribers this year. Canadian numbers have not been disclosed.
"It's more responsible for us to drive content along our channels than ceding territory to competitors and international players."
But content availability is complicated by Canadian rights deals. Star Trek: Discovery, CBS All Access' flagship show in the U.S., is not on the Canadian service since it is broadcast on Bell Media's Space.
It has long been feared U.S. networks would stop licensing their top shows to their Canadian counterparts and sell them directly to Canadians via SVOD, and DeBevoise does not deny the possibility.
"It's a question we're constantly asking," he says. "We'll have to make a decision as we roll forward. We've not pulled everything off licensing, but we have put as much as we can onto the direct-to-consumer [DTC] services. At some point, if we think we should go in one direction in a market, we will."
Bell Media is girding for the SVOD invasion by aggressively expanding its streaming options and content partnerships.
It's building out a CTV super-hub, amalgamating key brands in one destination under the CTV banner, available as an app and at CTV.ca. The plan will see Space rebranded as CTV Sci-Fi, Bravo as CTV Drama, and Gusto as CTV Life, while Comedy will gain a CTV prefix.
After striking a content deal with Sony Pictures Television – which is led in Canada by former Bell Media exec Phil King – Bell launched two more subsets in December: CTV Movies, featuring theatrical shelf titles such as Spider-Man 2 and Moneyball, and CTV Throwback, providing TV nostalgia with the likes of Dawson's Creek and The Facts of Life.
Mirroring a rising trend in the U.S. to AVOD services (ad-supported streaming platforms), Bell Media is looking to compete both against insurgent OTTs and, essentially, itself.
"If a viewer is going to stream content, I would rather they stream it from a CTV destination, and if that means streaming Spider-Man, that's great," says Mike Cosentino, Bell Media president, content and programming. "We are always looking at whether linear and on-demand are working against each other. But it's more responsible for us to drive content along our channels than ceding territory to competitors and international players."
Bell Media has 2.3 million subscribers for its SVOD Crave ($9.99/month), which offers Showtime programs, HBO library content, flagship original Letterkenny and recent Canadian docs. (Recent estimates peg Netflix's Canadian subscribers at six-to-seven million.) It also has a new add-on tier including recent movies, new HBO shows and a half-dozen live-streaming stations. As of March 1, it will offer a Starz-branded add-on tier as well, alongside a rebranded Starz linear channel.
That mix of linear and SVOD, premium and library, is critical, says Tracey Pearce, Bell Media's president, distribution and pay.
"We still find a lot of people just want to lean back and let us schedule for them," says Pearce. "It's early days, but we're very interested to see how much our direct-to-consumer subscribers access the linear channels. Certainly in the traditional ecosystem the linear channels are still far exceeding on-demand programming in terms of what our customers are using. Our viewers want us to be 100% in both worlds."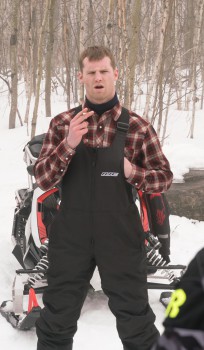 For Crave, exclusive acquisition content drives the value proposition. But for international streamers, originals are the main driver and have fuelled massive global production spend, with Netflix alone expected to shell out US$15 billion this year. Crave, meanwhile, has a modest production slate, including Letterkenny (pictured left), New Eden – a forthcoming female-driven mockumentary series developed with Peacock Alley Entertainment – and some standup specials.
And so it will continue to rely on U.S. output deals, but who knows for how long. CBS owns Showtime as well as a Showtime SVOD that it could offer in Canada alongside CBS All Access, while HBO Now and the Starz streamer are top-five SVODs in the U.S. But a Bell Media rep says the company has "multi-year" agreements to keep this content exclusively on its platforms in Canada.
CBC, meanwhile, says it isn't trying to compete directly with other streamers, but rather offer a complementary service built on its broadcast series, Canadian movies, live-streaming of its 14 stations and international fare. In December, that strategy birthed CBC Gem, available in an ad-supported version and a $4.99/month commercial-free version that also includes CBC News Network.
"Many streaming services are focused on U.S.-based content, but we're finding great TV like [the U.K.'s] Luther produced outside of this continent, and combining it with our Canadian collection and feature films, signature live cultural events, and our news and documentary programming," says Gave Lindo, CBC's executive director, OTT programming.
He believes CBC Gem is an attractive offering for a younger demo without a traditional TV setup. "You may have a Netflix, Crave or Disney+ account, but you will also be interested in CBC Gem as part of your allotment of streaming services," he says.
Just what that "allotment" tallies up to is one of the industry's great mysteries right now, but according to U.K.-based kids research and digital studio Dubit, generally families are currently willing to pay for Netflix plus one more service.
While Gem offers acquired content not available on linear, it so far is not offering exclusive originals. "If we are going to invest the type of dollars required to create an original production, our aim is to get as many people to see it as possible through [both] streaming and linear," Lindo says.
CBC will, however, drive eyeballs to Gem by premiering originals there, as with Northern Rescue, a Don Carmody Television family series starring William Baldwin that streams March 1 ahead of a broadcast debut later this year. Netflix has international rights.
Crave had a private-side local competitor in Shomi, but it folded after just a couple of years amidst disappointing subscriber numbers. Then-CRTC head Jean-Pierre Blais criticized owners Shaw and Rogers for "[throwing] in the towel on a platform that is the future of content."
For Corus Entertainment, controlled by JR Shaw, the focus is now not on a standalone SVOD, but rather on offering series episodes from HGTV, Slice and Food Network on other digital platforms, such as cable, satellite and IPTV providers' VOD channels.
"That content is up the day [after broadcast] and stays up," says Daniel Eves, Corus' SVP, specialty networks. "We feel if you subscribe to HGTV you should have access immediately and for an extended period of time."
"A vast majority of our eyeballs are still around linear, but the other segment is growing and we want to be there."
Episodes also are available on the brand websites, but Eves says customers are increasingly looking for them on apps. The kid-focused Treehouse Go app saw subscription growth of nearly 50% last year, while Global Go has more traction than the Global TV website. Corus is looking at bringing all its brands together into a single app à la CTV super-hub.
"Apps are easier for people to have central to their living rooms, connect to their TVs and stream content," Eves says.
Meanwhile, Corus websites such as Slice.ca – which gets 14 million to 18 million monthly views – are becoming more about original editorial, pictorial and short video content.
"Slice caters to a younger female demographic, and one of the top drivers for millennials is money, such as how to budget for a wedding or vacation," adds Dervla Kelly, Corus SVP marketing & social digital agency. "We're reimagining the sites from the perspective of what content our audience wants and how it augments the whole brand experience."
Rogers Media streams its scripted programming through a couple of apps. Citytv NOW, an ad-supported service for TV subscribers, offers episodes of hits such as Modern Family and the homegrown Bad Blood, while FXNOW for FX subscribers has exclusive Canadian streaming rights to shows including American Horror Story and The Americans.
Rogers offers DTC products around its sports properties. SN NOW provides live-streaming of Sportsnet's linear channels for $19.99/month, and for an extra $8 viewers get SN NOW+, which lifts NHL blackout restrictions and throws in Premier League and FA Cup coverage. Rogers NHL Live provides 1,000+ out of market NHL games for $199.99/season.
"Sports is well-suited to [streaming] because people like to consume it live, and the online world gives customers a tremendous amount of flexibility," says Bart Yabsley, Rogers Media's VP of content distribution. "A vast majority of our eyeballs are still around linear, but the other segment is growing and we want to be there." Case in point, streams on SN NOW are up 175% year-over-year.
Rogers' online business will be anchored by its NHL rights through the 2025-26 season. Those rights came at a staggering cost of $5.2 billion. Other Canadian broadcasters, meanwhile, can also expect to pay steeper license fees to content owners that now have the leverage of being able to sell shows directly to the same consumers.
It will be the price to play in the new streaming frontier.
This story appears in the Spring 2019 issue of Playback magazine