Peacock Alley, 9 Story partner for sci-fi drama
The prodcos have inked a deal to develop and coproduce Motel 51, with Brad Wright attached to executive produce.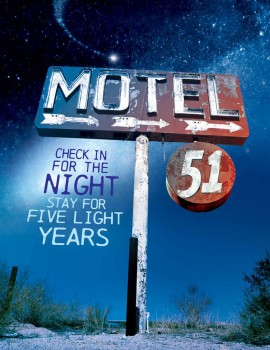 Peacock Alley Entertainment and 9 Story Media Group are checking in to Motel 51.
The two prodcos have entered an agreement to develop and coproduce the serialized sci-fi drama, written and created by Laura Kosterski. Motel 51 is the first live-action series from 9 Story, which launched a live-action division based out of New York earlier this year, with Jeremy Slutskin tapped to lead as VP of development and production.
Executive producers on the YA-focused series are Travelers creator Brad Wright, Peacock Alley president Carrie Mudd, 9 Story president and CEO Vince Commisso as well as 9 Story CSO Natalie Osborne. Peacock Alley produced Travelers for three seasons until its cancellation by Netflix earlier this year.
Motel 51 tells the story of the Williamson family, who discover a strange motel while looking for their missing father. The prodcos are currently pitching the in-development project to broadcasters.
9 Story's live-action division launched earlier this year at Kidscreen. Other live-action properties on the company's slate include TombQuest, an interactive adventure series for ages nine to 14 based on The New York Times bestselling Scholastic book series.