Ottawa hosts 'Christmas' in March
Muse Entertainment's Christmas Jars is now in production ahead of its premiere on Citytv during the 2019 holiday schedule.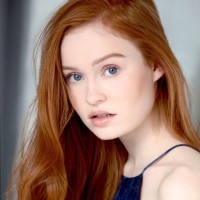 Production is underway in Ottawa on the holiday MOW Christmas Jars, produced by Muse Entertainment.
The Christmas-themed romantic comedy is directed by Jonathan Wright, written by Andrea Stevens and produced by Shane Boucher. Muse Entertainment's Jonas and Jesse Prupas serve as executive producers. It's set to air during the 2019 holiday season, with the Canadian broadcast premiere on Rogers Media's Citytv and the U.S. premiere on BYUtv.
The film is based on the novel of the same name by Jason F. Wright, which tells the story of a reporter named Hope Jenson who finds a mysterious jar of money at her doorstep and looks for the person behind the gift. It stars Titans' Jeni Ross (pictured) in the lead role alongside Mark Tarasiuk (The Magicians).
Muse Entertainment's previous MOW credits include include Valentine in the Vineyard as well as mystery film anthologies such as the Aurora Teagarden Mysteries, the Emma Fielding Mysteries and Lost Letter Mysteries.
Production on Christmas Jars will run through the month of March.