Charles Decarie named head of Groupe Juste pour rire
The former Triotech and Cirque du Soleil exec has been named president and CEO of the Just for Laughs Group.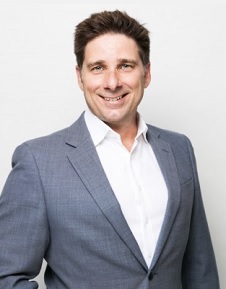 Charles Décarie has been appointed president and CEO of Groupe Juste pour rire (Just For Laughs Group).
The former Cirque du Soleil COO joins the organization after three years as COO of Montreal's Triotech, an interactive and immersive attraction company. Prior to working for Triotech, Décarie worked for Cirque du Soleil from 1999 to 2016 in various senior management positions.
He will officially take over the Montreal-based post on March 25.
The leadership role was previously held by former JFL founder and president Gilbert Rozon, who stepped down following allegations of sexual assault in 2017. Rozon was charged with rape and indecent assault by Quebec prosecutors in December 2018.
In March 2018, an investor group comprised of Groupe CH, Bell Media, ICM Partners and Canadian comedian Howie Mandel acquired the company.
Last week, an announcement that JFL was teaming up with SiriusXM Canada to launch Just for Laughs Radio triggered a backlash from the comedy community in Canada. The new channel was set to feature a blend of material from independent comedy albums and previous JFL events, which critics argued would deprive Canadian comics of royalties. Following the outcry, JFL changed course, announcing a new strategy will see the channel showcasing 100% Canadian content, with Canadian comedians eligible for the same royalties as under the previous channel.