Shaw Rocket, CMF aim to spur animation production
The organizations are partnering for the first time to jointly fund animated projects created for digital platforms.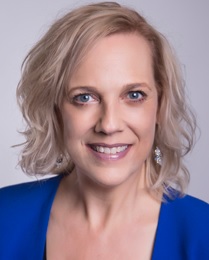 The CMF and Shaw Rocket Fund have launched a joint fund aimed at stimulating the creation of animated series bound for digital platforms.
The CMF-SRF Kids Digital Animated Series Program will distribute $3.3 million in its first year, with individual projects eligible to receive up to $525,000 or 75% of the project's eligible costs. The CMF will contribute two-thirds of the funding to each project, and SRF the remaining one-third.
While the CMF has joint funding initiatives with many domestic and global organizations, this is the first time it has partnered with the Rocket Fund, which has been synonymous with digital innovation in the kids space for the past two decades. Reboot: The Guardian Code, Yaya and Zouk, The Breadwinner, Felix and the Treasure of Morgäa and Genius Genie are among the animated projects backed by the Rocket Fund in recent years.
The Kids Digital Animated Series Program is designed for animated series in their first season, with priority given to titles with the potential to evolve into a subsequent season, as well as innovative use of technology to increase animation quality.
The fund is designed to create content for an "incredibly tech-savvy Generation Z [that] is constantly exploring digital platforms to find new content that speaks to them," said Shaw Rocket Fund president and CEO Agnes Augustin (pictured) in a statement.
According to CMPA's annual Profile report, animation production in Canada fell by 19.9% to $266 million in 2016/17 (the most recent data available) after hitting a 10-year high of $322 million in 2015/16.