Deals: PNP, TVO, Big Bad Boo
PNP lands Canadian distribution for Falls Around Her, Big Bad Boo inks a deal with Amazon and three Australian kids series are coming to TVO.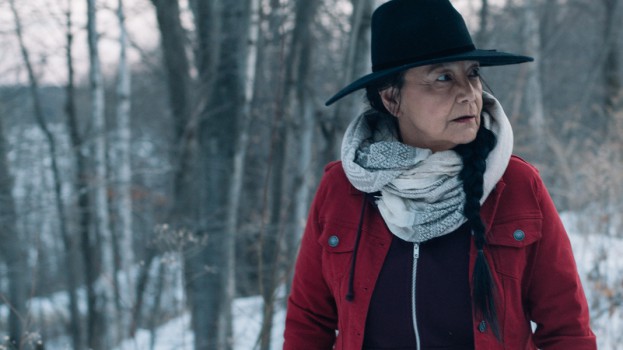 Pacific Northwest Pictures (PNP)
Vancouver's PNP has picked up the Canadian rights to Darlene Naponse's Falls Around Her. The film, which stars Tantoo Cardinal as a singer reconnecting with her past and her homeland, has its world premiere at the 2018 Toronto International Film Festival. It's slated for a theatrical release beginning in March. Falls Around Her is produced by Naponse (through prodco Baswewe Films) and Film Farm's Simone Urdl, Jennifer Weiss and Jamie Manning. It was made in participation with the Northern Ontario Heritage Fund, Telefilm Canada, Ontario Creates, CBC Films, and the Canada Council for the Arts. PNP recently appointed veteran film exec Mark Slone as president.
Big Bad Boo Studios
Amazon Prime Video has picked up Vancouver-based Big Bad Boo Studios' animated series Mixed Nutz for on-demand viewers in the U.S., U.K., Germany and Japan. The sale makes the series available to 100 million Prime Video users in the U.S. alone. Mixed Nutz tells the stories of a group of kids from around the world, including Sanjay from Mumbai, Babak from Iran, Damaris from Cuba, Jae from Korea and Adele from Australia. Amazon has previously made a deal with DHX Media, picking up 10 Spanish versions of its kids properties, including Bob the Builder and Sonic the Hedgehog.
TVO
ABC Commercial has inked an agreement with Canadian broadcaster TVO to bring a range of Australian kids content to audiences across Ontario. Three ABC ME titles, Create, What's For Dinner and Pet Superstars, will premiere on TVOKids later this year and be available to stream through TVOKids.com and the TVOKids YouTube Channel. TVOKids has recently greenlit a second season of Bristow Global Media's series It's My Party! and Big Bad Boo Studio's animated preschool series 16 Hudson, along with Knowledge Kids and CBC.
With files from Kidscreen
Image courtesy of TIFF