How big data is changing the commissioning game
Data around audience viewing habits is playing an increasingly vital role in today's commissioning landscape for broadcasters and platforms.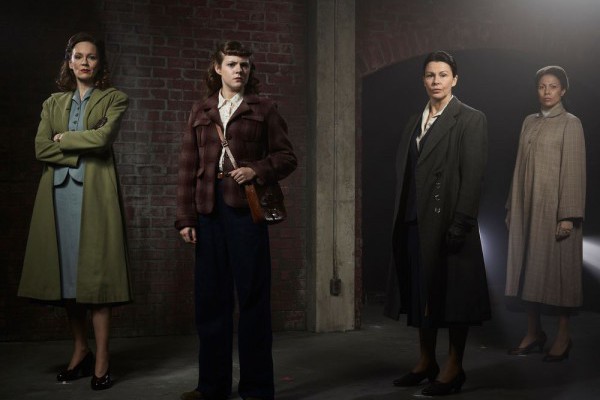 Take a look through almost any of the written submissions to the Broadcasting and Telecommunications Act reviews and you'll notice a recurring theme. Everyone's talking about data.
With competition for content and consumer attention at an all-time high, the importance of supporting instinct with analytics is weighing heavy on the minds of Canadian TV companies.
Data is a pressing issue on multiple levels: independent broadcasters want access to set-top box data from vertically integrated broadcasters, which in turn want global digital platforms to disclose viewership, revenue and subscriber data.
Data as a commodity, in short, has never been so valuable in determining the industry's fundamental question: what are people watching?
Globally, Netflix and Amazon represent the powerful potential of big data and TV with their ability to parse enormous digital-information sets to make programming-related decisions. In the case of Netflix, data on how their 140 million global subscribers interact with the service has also led to mammoth bets on both owned and acquired IP, including a 12-month global streaming deal for Friends that saw the streamer fork out a reported USD$100 million, and backing big-budget originals such as The Crown or Will Smith-starrer Bright.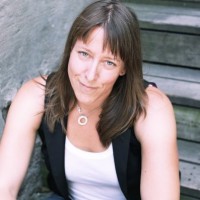 In Canada, while Numeris ratings remain the industry bellwether of a show's success or failure, companies of all sizes are launching direct-to-consumer digital products and broadening the sophistication of their decision-making capabilities beyond linear data points.
Sarah Thompson (pictured right), chief strategy officer at Canadian media agency Mindshare, says that paradoxically, as data increasingly informs creative decisions, the importance of creative instinct rises.
"If commissioners become too data-driven, it may mean they're just creating the thing they think we [the audience] want, not the thing that we could actually have a desire to watch," she tells Playback. "That balance will be the interesting part, especially for local content producers. Because it's always been the producer's role to pitch new ideas and say: 'I think this is going to be something.'"
She adds that, while data can enable the creation of better-targeted content, commissioners will still be required to take big swings. "It's just a question of: how much are you willing to risk from a production budget [standpoint] to create that better content?" she says.
For broadcasters like OUTtv, access to more sophisticated data has given its executives the confidence to invest more quickly in IP. CEO Brad Danks says the transition from being solely a linear TV player to also offering an OTT platform (OUTtvGo) has reinvented how the LGBTQ network analyzes the performance of its content, giving it more sophisticated insights on what does and doesn't work in a narrative arc.
"That could be as simple as, for example, the hot guy's girlfriend shows up. Whatever it is, we just lost half our audience. On the broadcasting side, the takeaway might have been: 'oh, the audience was there, it doesn't matter.' But the OTT has shown there was an audience response that was negative to something," he says.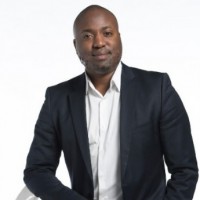 It's having an impact on all aspects of storytelling, commissioning and renewals at OUTtv, with the network currently creating spinoff content based around a popular character in one of its originals. "The high audience response of that character would not have been detectable two or three years ago," notes Danks.
CBC is also making strides on the data-mining front with its recently relaunched OTT offering, Gem. CBC's executive director, OTT programming, Gave Lindo (pictured left), says the service allows CBC to think more strategically about the different audiences that use the service, with CBC tailoring its acquisition and licensing strategy to cater to those segments.
CBC is also reversing the traditional linear-followed-by-digital rollout, with series like Northern Rescue (Don Carmody TV) launching digitally ahead of its linear release later this year. "The opportunity is to observe the behaviour of people streaming the show before it has a linear play," says Lindo.
The pubcaster is also looking beyond what kind of data it can access via its own properties through its new partnership with Wattpad. The pact will see CBC mine stories generated on the story-sharing platform with a view to creating original content for Gem. Wattpad has become a collaborator of choice for a number of domestic and international companies seeking granular insight on what's popular in storytelling, among them is eOne, Universal Cable Productions and Turner networks.
International OTTs catering to more niche audiences are also amassing subscribers and audience data. Since launching in North America in March 2017, BritBox, the joint OTT venture from BBC Worldwide and ITV, has gained more than half a million subscribers across the U.S. and Canada, with its highest subscriber concentrations in New York and Toronto. BritBox president Soumya Sriraman says the service's subscriber base has skewed toward an older female audience, with panel talk shows (a format more common in the U.K.) trending especially well. While BritBox's only original commission to date is the eight-part drama The Bletchley Circle: San Francisco (Omnifilm Entertainment, pictured above), Sriraman says the insights gleaned about the U.S. and Canadian market will play a decisive factor in its commissioning strategy going forward.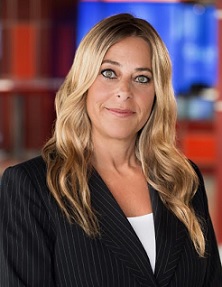 At Corus Entertainment, VP of original content Lisa Godfrey (pictured right) says Numeris ratings are still the most important metric for both its channels and its advertising partners, while the power of social is paramount in measuring the traction of its lifestyle brands. And although data certainly has a role to play, Godfrey says the audience is still there to let you know – sometimes emphatically – when you've made a bad decision. After Corus announced that Big Brother Canada was going on hiatus for 2018, fans of the show shared Godfrey and Barb Williams' email addresses online and inundated them with requests to save the show.
"I would say there were at least 1,000 emails sent to me and Barb," she recalls.
It's a situation that brings to mind another chief concern of the modern digital era: privacy. While using data to create better content and user experiences makes strategic sense, Mindshare's Thompson emphasizes that the TV and advertising industry must be transparent about how data is being used.
The well-publicized data breaches over the past year, including a hack that exposed the accounts of 50 million Facebook users, show that improvements need to be made around the handling and use of data, she says.
"The coming year has to be: 'I am taking this information, what value am I giving back to the people whose information it is?' If that is not at the fore of the decision making, we're going to keep running into trouble."
This story originally appeared in the Spring 2019 issue of Playback magazine