Hey Google, what's the latest TV trend?
In the first of a four-part series on the future of TV, Playback delves into voice-activation tech and the opportunities it presents for producers.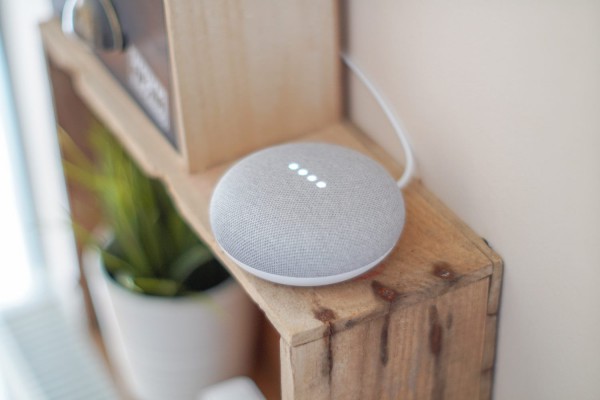 The way we make and deliver content is constantly changing, spurring some to sprint ahead while others pivot in the moment or simply wait and see. Here, in the first of a four-part series, Playback looks at digital trends driving content production and delivery, and how companies are grappling with the challenges.
Technology is constantly changing and what was once considered science fiction is now an everyday convenience. Take the latest Jetsons-y trend in Canadian homes: smart speakers and voice recognition tech. But with most consumers using the devices mainly to check the weather or play music, should TV producers be keeping an eye on the possibilities the tech offers for video content?
Hulu CMO Kelly Campbell thinks so, telling Deadline at the 2019 Consumer Electronics Show that research shows that Hulu users with smart speakers watch 50% more TV than those using a remote or tablet. And a recent study by eMarketer revealed that, at the start of 2019, more than 15% of Canadians (5.8 million) use a smart speaker, most often either Amazon's Echo (a.k.a. Alexa) or Google Home.
That is a more than 400% increase from 2017, when 1.3 million Canadians (3.7%) were using them. eMarketer forecasts the number of users will increase to 6.7 million by 2020, or 17.9% of Canadians. The study also notes that, despite the large uptake in the last two years, growth in Canada has actually been slower than the U.S. and the U.K. because Alexa did not recognize French until October 2018.
Richard Kanee, executive director, digital strategy at CBC, says the tech is still early stage but he thinks its impact could be substantial.
"Voice [technology] is going to change how we interface with all manner of content," he says. "What exactly that looks like is something we're in the very early innings of."
For producers like marblemedia co-CEO Mark Bishop, smart speakers offer a new avenue for audiences to discover and engage with content, both new and old. "Discoverability is crucial to everything we do," says Bishop. "It's so challenging in this multiplatform universe."
Now, instead of scrolling through endless catalogues of TV and film, choosing what to watch can be a conversation between viewers and their devices. It is this opportunity that Rogers is hoping to unlock with its Ignite TV IPTV service, released in 2018. As demonstrated in its celeb-rich TV campaign last year, the system is powered by a smart set-top box and voice-enabled remote that allows users to verbally search for content by things like title, channel, actor name or genre. Ignite is able to aggregate content from all available OTT services and on-demand catalogues in its offering and present options based on the metadata, or key terms, programmed into the content.
And it's here that producers, on a ground-floor level, can help improve the discoverability of their content.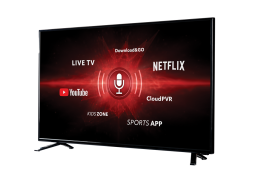 Metadata for a given show is critical for its discoverability, as it dictates search results and viewer recommendations, explains Charlie Millar, VP, content at Rogers. The more viewers watch, the more a "smart" service such as Ignite is able to curate viewing recommendations. The less accurate the metadata, the more likely it won't end up in the right search results.
In order to give a series more visibility, producers must have a detailed understanding of their project to provide keywords and descriptions to OTT providers. The good news is many OTTs enlist services like Gracenote, a software company owned by Nielsen that specializes in content recognition, to do the heavy lifting. CBC, Spotify and Amazon are on its list of clients. The company uses a mix of data scientists, editorial teams and AI to pinpoint major themes, scenarios and moods, with descriptors like "power struggle" and "sweet revenge." But understanding why metadata can make or break the success of a series' digital reach matters, especially if those software avenues aren't available for every platform. The difference between describing a show as a "thriller" or "action drama" could mean the loss of thousands of potential viewers based on an OTT's algorithm.
The digital roadmap for discoverability of a series has been on the mind of digital forward-thinkers such as Kanee and Bishop for years and the mindset has only become more relevant since. "[Producers should] start thinking about the entire experience around your show," says Kanee. "What's the journey that gets [the audience] there? What's the first point of contact where their curiosity is piqued? What is, to use marketing terms, the lower-funnel decision point and how can you position your show to be the thing they decide to watch?"
The minds at marblemedia have already taken the first step in using smart speakers to find new avenues of discoverability by developing and launching a Google Home app for its game show Just Like Mom and Dad in December 2018.
The app is designed to be a standalone game based on the TV version, which has families compete to see who knows one another best. Questions for the trivia-based game were lifted from the series, with the Google assistant posing multiple choice answers. To activate the game, players use the voice prompt "Hey Google, talk to Just Like Mom and Dad," which launches directly into the familiar theme music.
Everything you wanted to know about metadata… but were afraid to ask:

What IS metadata?

At a basic level, metadata is a collection of descriptions and keywords used to search content online, often referred to as tags.

How is metadata delivered?

Many OTT services use software programs like Gracenote to provide metadata for their content libraries, but it can be as low-tech as using a spreadsheet template.

Why should I care?

In the growing landscape of SVODs and OTT services, metadata is the way these services catalogue titles, using key terms to organize content and relate it to other titles in the library. That's how OTTs deliver recommended content to users.
It took about four months to develop the app, with much of the work devoted to writing smart prompts for Google's voice assistant in order to successfully engage players throughout the game. Another key process was testing to ensure the prompts were working properly.
Bishop notes that players do not need to be familiar with the game show to play, but it can create a "point of entry" for new fans. The prodco has already seen positive reaction on social media.
The goal now, Bishop says, is to take the lessons from that experience and apply them to other IP such as Spatalot!. "We see something like this as a brand refresh and a re-introduction to those older shows," says Bishop. "Moving forward we will bake it into the DNA of a lot of the other shows we develop."
He notes the tech is best used for evergreen brands like competition series and kid-friendly fare, and that producers need a keen understanding of what works with the target audience.
Furthermore, notes Kanee, opportunities for TV producers and companies to create content for and around smart speakers is still relatively small. Still, he says, staying ahead of the trend has helped CBC get a head start. The pubcaster invested in a product team that tested Alexa ahead of its launch in Canada and recognized it as an opportunity for CBC's news brand. "When Amazon launched here we already had the chops: we knew how to make content for it, how to develop the applications for it," says Kanee. "That put us in a great position to be a launch partner with Amazon, and we were the default news briefing."
The CBC app on Alexa currently allows users to hear the daily news headlines or listen to CBC radio stations, but its functionality does not extend to TV series or other properties. Expanding Alexa's "skills" to TV IP is on the caster's radar, Kanee says, but there are no current plans to do so.
Heading into that future means a period of experimentation with high risk and the potential of limited reward. For example, a January 2019 survey from Audience Insights, based on a sample of 1,512 Canadians, warned that privacy concerns may slow smart-speaker consumer adoption.
"The rate of future growth may in large part depend on how effectively speaker manufacturers address privacy issues," it noted. "Most Canadians say they are unlikely to buy a smart speaker in the next six months, many of whom express deep privacy concerns about having a speaker in their home."
But Bishop says, from a broad perspective, it's an exciting time for producers like himself who have been waiting for technology to catch up to their ideas. Marblemedia is no stranger to experimenting with different forms of content, and Bishop says it's critical not to take a "one size fits all" approach when investing in new forms of interaction.
"You want to play where audiences play and you want to find ways that are natural and organic to the storytelling," he says. "The smart speaker technology gives us something new and gives us an opportunity to be in the living room with the audience."
This article originally appeared in the Spring 2019 issue of Playback magazine