Craig Pryce examines real-life scientific experiment in new feature
The Marijuana Chronicles, based on a medical experiment conducted on a group of 20 women, started shooting this week in Toronto. (Julia Stone pictured).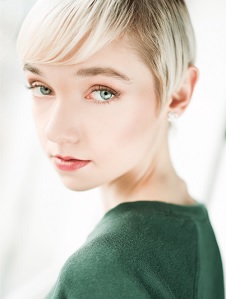 Canadian director Craig Pryce, whose credits include 16 episodes of Hallmark's The Good Witch, has set to work on his third indie feature, The Marijuana Chronicles.
The project, made on a budget of $1.5-$2 million, is based on the true story of a marijuana-based medical experiment that took place in Toronto in 1972. The 98-day experiment examined the scientific, social and physical effects of marijuana use on a group of 20 women.
Pryce optioned the rights to the story from Toronto Star investigative reported Diana Zlomislic, who is a story consultant on the film.
It stars Julia Stone (pictured), Morgan Kohan (Ransom), Tymika Tafari (Murdoch Mysteries), Brittany Bristow (Royal Matchmaker) and Kyla Young, as well as Luke Bilyk and Greg Calderone.
The privately financed film is produced through Pryce's Pot Luck Films banner. Coproducers are Jennifer Haufler and Mark Pancer. Shooting is expected to wrap in the middle of March.
In addition to directing 16 episodes of The Good Witch, which he co-created, Pryce has also served as an executive producer on 37 episodes of the long-running series. He has also helmed six TV movies for the Ontario-shot franchise, which airs on Hallmark in the U.S. and W Network in Canada.