Xavier Dolan's latest among four projects backed by Quebecor Fund
Matthias et Maxine and three other French-language features will receive a share of $920,000 through Quebecor Fund's Film Production Assistance program.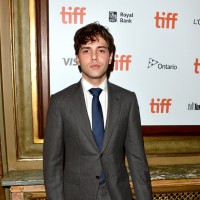 Xavier Dolan's latest French-language feature is one of four projects to receive financing through Quebecor Fund's Film Production Assistance program. Dolan's Matthias et Maxine ("Matt & Max") will share the $920,000 prize with the other three projects.
The film, which is produced, written and directed by Dolan, tells the story of two childhood friends who share a kiss before one of them leaves for a two-year trip, forcing them to confront their feelings. The film is produced through Dolan's Sons of Manual and distributed by Les Films Seville.
The Film Production Assistance is designed to provide financial support for the production and marketing of French-language films.
Among the other supported features is SODEC-backed Mr. Freeze et Allumette. The film, directed by Martin Cadotte, follows a group of children who go in search of a lost dog in the 1998 ice storm that affected Ontario and Quebec. It is a copro by New Brunswick's Productions do Milieu and Quebec's Orange Films, with the latter's distribution arm Orange Media handling distribution.
Rounding out the films are Félix et le trésor de Morgäa ("Felix and the Treasure of Morgäa") and Merci pour tout. Felix, written by Marc Robitaille and directed by Nicola Lemay, is an animated feature about a boy looking for his father, who was lost at sea two years beforehand. The film is produced by 10th Avenue Productions with MAISON 4:3 signed on for Canadian distribution. Merci pour tout, directed by Louise Archambault and written by Isabelle Langlois, is a comedy that follows two sisters on a road trip to spread their late father's ashes. The film is produced by Amalga Creations Media and distributed by Les Films Seville.
Image courtesy of TIFF, Emma McIntyre