How DCTV pulled off a Northern Rescue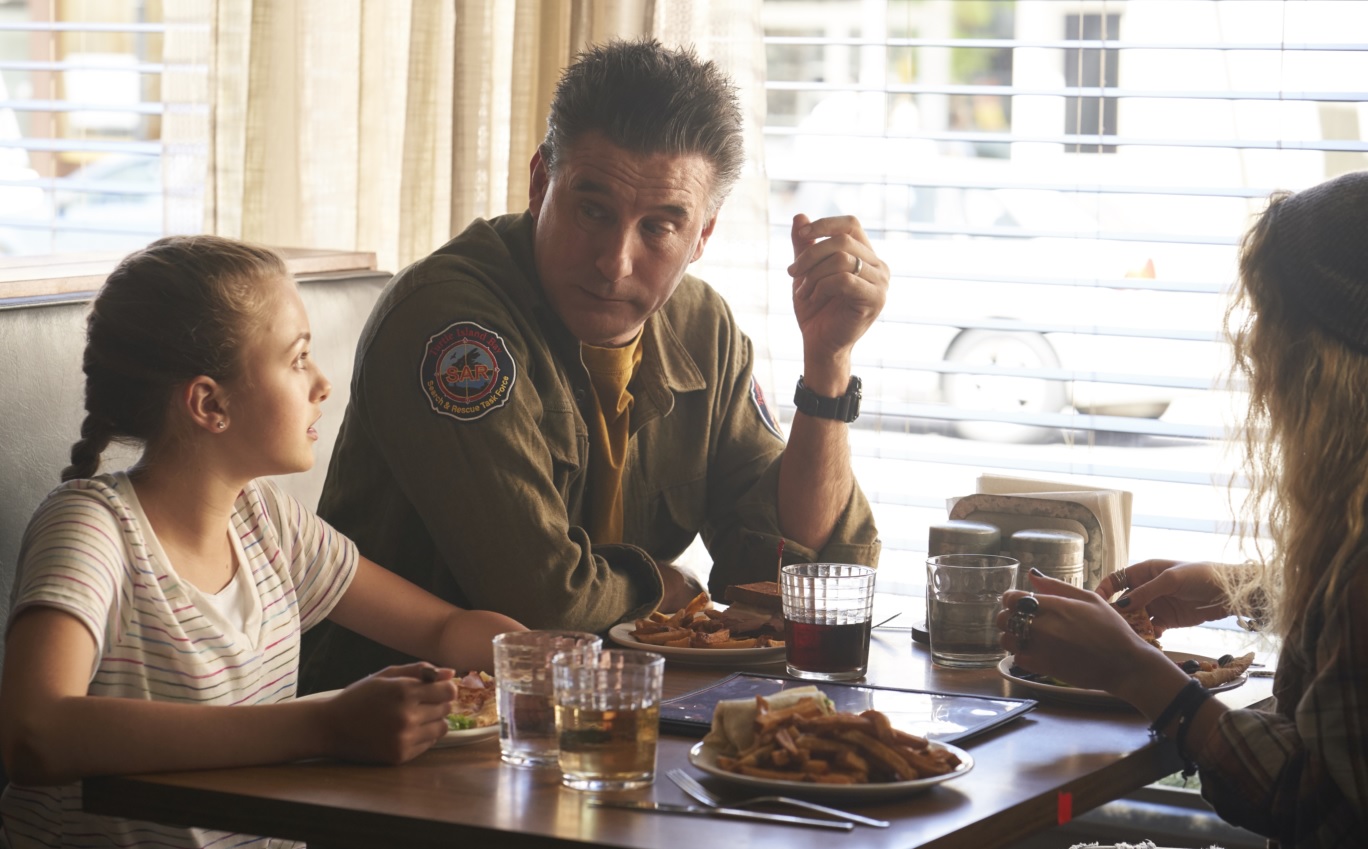 Showrunner David Cormican and star William Baldwin discuss how they sold CBC and Netflix on the hour-long family drama.
Family drama is a mainstay narrative of Canadian content, but in the modern TV landscape those stories can be painted as dated or cliché. That's why Northern Rescue co-creator and showrunner David Cormican, along with co-creators Mark Bacci and Dwayne Hill, aimed to make a series that mixes the grittier realism of today's dramas with a story that works for any generation.
The result? Northern Rescue will be the first original program to premiere on CBC's Gem (March 1) with a simultaneous launch to the rest of the world on Netflix.
To get it off the ground, Don Carmody Television (DCTV), the prodco Cormican runs as president, financed early development of the series, which follows a family who moves to a small town up North while reeling over the loss of their matriarch. That allowed Cormican, Bacci and Hill to create two scripts, a mini-bible and a look book to present to prospective buyers.
Netflix became involved as early as 2017 with a meeting at the Banff World Media Festival in June, which Cormican says was a matter of "right time, right place." On their end, Netflix was interested in getting into more family-friendly drama and the program, which Cormican describes as "raw and real" and "reflective of issues families are going through," seemed to be a good fit. It was in mid-August, while Cormican and DCTV's senior director, business affairs and finance Jane Beaubien were in early talks with CBC about Canadian participation, when Netflix sent an offer for commission. When asked about the project, a Netflix representative told Playback the streamer was "thrilled to share a gripping Canadian family drama" with its worldwide users.
At the same time, director Bradley Walsh, who had signed on for the pilot, began pitching the series' lead character John West to actor William Baldwin, whom he had worked with on 2015 TV movie Lead with Your Heart.
Walsh knew what type of projects Baldwin was interested in and thought Rescue was a fit. The role of West required versatile heft: a recent widower, juggling the responsibilities of being a firefighter and raising three kids without their mother. After a verbal pitch and sending the two scripts, Baldwin signed on to the project as lead actor and executive producer.
"It's nice to know that with an additional partner you're able to finance an entire series."
It was kismet, in more ways than one. A recognizable star on board was exactly what the production needed to finalize funding. Also, unbeknownst to DCTV at the time, Baldwin would eventually announce his role in Backdraft II, a reprisal of his '80s role as firefighter Brian McCaffrey – and with it, a great opportunity for cross-promotion.
Baldwin joined the producers at separate meetings at Netflix in L.A. and CBC in Toronto to finalize his participation that same month. He and Cormican recall the pitch as generating a lot of excitement in the room.
"There are different role players in a pitch," says Baldwin. "I'm the colour commentator. I come in and tell stories. I tell stories about why I love the show, why it's important to me."
"[We wanted him] to speak to that definition of family, the material, where we see the world going and why he's such a good fit for the part," adds Cormican.
The series went into production in Parry Sound, ON, on June 7, 2018, almost one year to the day after that first meeting with Netflix.
Cormican says landing two broadcasters was an important part of getting the series made and reducing the financial risk for producers. "All broadcasters are trying to stretch their commissioning dollars even further, so it's nice to know that with an additional partner you're able to finance an entire series," he says. "Your speed to market is a little bit quicker."
While Cormican declined to comment on the budget of the series, he admits that having two major broadcasters helped "punch above our weight class."
Cormican notes the series has much going for it, beyond its broadcasting partners – the digital release on CBC Gem and Netflix gives access to a young-skewing audience, which will in turn draw in the older audience. He also notes the filming style gives the series a look and feel that differentiates it from most family dramas in the market.
"For me, the biggest thing is I'm nervous and excited to see how audiences respond to this," he admits. "I'm curious to see how it lands."
This story originally appeared in the Spring 2019 issue of Playback magazine