Schitt's Creek, Anne with an E stars win ACTRA Toronto awards
ACTRA Toronto honoured Jayne Eastwood with the Award of Excellence, presented by her comedy troupe Women Fully Clothed at the Feb. 23 ceremony.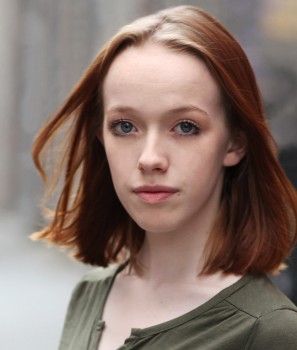 Anne with an E's Amybeth McNulty and the Schitt's Creek cast were among the winners at the 17th annual ACTRA Awards ceremony at the Carlu in Toronto on Saturday.
McNulty, who plays the titular character on the Northwood Entertainment-produced series, walked away with the outstanding female performance award.
Other nominees included previous Award of Excellence winner Tantoo Cardinal for Falls Around Her, Katie Douglas (Believe Me: The Abduction of Lisa McVey), Deborah Kimmett (Keep Coming Back!) and Khadijah Roberts-Abdullah (Maternal).
Crown and Anchor actor Stephen McHattie won in the male performance category, edging out McNulty's fellow Anne with an E star Dalmar Abuzeid, Vladimir Cubrt (Luba), Jeremy Ferdman  (Robbery) and Gord Rand (Man Running).
Schitt's Creek (Not a Real Company) earned the ensemble award over Anne with an E, which was the only drama nominated in the category. The series, which was named Playback's Show of the Year for 2018, also competed against fellow CBC comedies Kim's Convenience, Workin' Moms and Baroness Von Sketch Show.
The voice performance category was split for the first time this year, with Bryn McAuley taking the first female voice award for 9 Story Media's Top Wing. The other nominees in the new category were Emilie-Claire Barlow and Lilly Bartlam for Total DramaRama, Julie Lemieux (Cupcake & Dino: General Services) and Ana Sani (Mysticons).
Cavendish co-creator Mark Little won in the male category for his performance in eOne's Brazil copro Cupcake & Dino: General Services, beating co-star Mark Forward as well as Sean Cullen (Cloudy with a Chance of Meatballs), Cory Doran (Top Wing) and Joseph Motiki (Hotel Transylvania).
Jayne Eastwood, the previously announced winner of the Award of Excellence, was presented the accolade by her sketch troupe Women Fully Clothed, while director and veteran stunt worker Matt Birman presented Rick and Sue Parker with an award for their achievements in stunt work.