TVA Group to acquire Incendo for $19.5M
Under the deal, TVA Group will take ownership of all Incendo's production and distribution assets.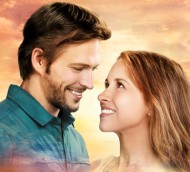 TVA Group on Friday revealed it will acquire Montreal's Incendo in a deal worth $19.5 million.
Under the agreement, TVA Group, which is owned by Quebecor Media, will take ownership of all Incendo's production and distribution assets. The transaction is still subject to a number of customary closing conditions and is expected to close within the next few weeks, according to TVA Group.
France Lauzière, president and CEO of TVA Group and CCO of Quebecor Content, said the transaction is "in keeping with our push to increase our revenues from other markets, step up our international development and expand our footprint, especially in English-language markets."
Throughout its 18-year history, Incendo has been one of the most prolific TV movie producers in the country, churning out an average of five films each year. Last year, those projects included Radio Silence, Mad Mom, Mean Queen and The Sisterhood. It also has a Canadian partnership with Twentieth Century Fox Television Distribution on the distribution entity Fox/Incendo, which supplies TV projects to the Canadian market. In addition, it handles theatrical distribution for Paramount Pictures in Quebec.
"My team and I are very enthusiastic about joining TVA Group to continue expanding our production and export activities and accelerate our growth," said Incendo president Jean Bureau in a statement.
Pictured: 2018 Incendo coproduction Love on Safari