Breaking down Canada's short-film Oscar nominees
Ahead of the 91st Academy Awards, Playback catches up with Canadians vying for hardware to discuss their road to the Oscars.
Canadian filmmakers will compete for some of the Academy Awards top short film titles this Sunday. Notably, three Canadian-led projects are among five of the nominees in this year's best animated short film category, while two Quebec writer/director's will compete for the title of best live action short film. Here, Playback Daily catches up with some of the nominees set to take the stage.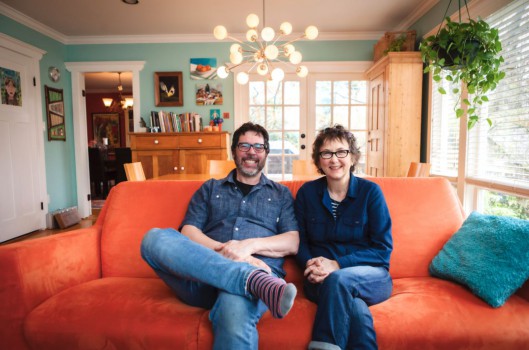 Alison Snowden and David Fine: Animal Behaviour
The team of animators are no stranger to the Oscar campaign trail. In 1995, the duo's NFB animated short, Bob's Birthday (which would later lead to animated TV show Bob and Margaret), took home the prize for best animated short at the awards. Now the two are nominated again in the same section with Animal Behaviour, the NFB's 75th Oscar nomination, about a group of animals who attend group therapy.
The back story:
David Fine: We were inspired by issues around human behaviour and whether people should strive to change to fit in, or should others accept you for who you are.  We felt that if we used animals, it highlighted behaviour that was well established, but also analogous to human behaviour.
PB: Could you tell us a bit about your experience campaigning this year and how it compared to last time?
DF: Well, last time, in 1995, the campaigning was much more modest.  I believe there were some trade-paper ads. Now it's all about social media and there are so many more interviews because of the proliferation of blogs and podcasts.
PB: What's next for you two?
DF: We are not rushing into anything yet. There has been some interest in developing the short into a series and we need to consider that.  It's been an exhausting few years and we have been enjoying the festival run and the lead up to the Oscars.  After that, we will take a breath and see how we want to proceed with our next project.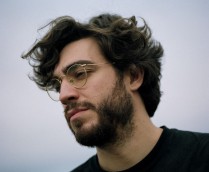 Jeremy Comte: Fauve
Montreal's Jeremy Comte has made headlines this year, winning top prizes at the Vancouver International Film Festival, Palm Springs ShortFest and Sundance. His short, Fauve, which follows two boys in a power struggle with nature, is competing in the live-action short film section against fellow Quebec filmmaker Marianne Farley (Marguerite).
The back story:
"Fauve actually comes from nightmares I had when I was a little boy," says Comte. "I always imagined myself to be in quicksand at times, I think I was kind of fascinated by [all] this emotion, this anxiety and by feeling trapped. Later on in my life it came back to me… I just wanted to re-explore elements of my childhood. As boys, I think sometimes we want to have control over the other and play this power game, where it becomes toxic masculinity in a way [and] leads some boys to do dangerous things, to feel so tough and show no emotion.
PB: When did things start to fall into place?
JC: I had the idea four years ago. During that time, I was actually directing commercials and music videos and I met my producer Evren Boisjoli at Concordia, at the [Mel Hoppenheim] School of Cinema. Then I also met Maria [Gracia Turgeon] at a cinema party. We actually grew up in this small town called Sherbrooke and so it was like all the people from Sherbrooke meeting back in Montreal. A lot of long-term collaborators I worked with on most of my projects in the past also worked on Fauve too, so it's kind of like a lot of friends [working together].
PB: Building off of the success of Fauve, what's next for you?
JC: Even before Fauve I was actually working on my first feature. I've been writing this film for two and a half years now. It's partially set in Ghana in West Africa and partially in Quebec. What I can tell you is that Evren is producing it and soon I hope to be able to share more information.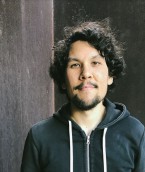 Trevor Jimenez: Weekends
Inspired by his weekends spent with his dad, Trevor Jimenez's short Weekends is up for best animated short film. Originally based on a sketch he used for his animation portfolio 10 years back, he finally wrote the script for it in 2011. He's competing against Animal Behaviour and Bao from fellow Canadian and Pixar employee, Domee Shi.
The back story:
Jimenez is story artist at Pixar, which has a co-op program that allows artists to pursue their own passion projects alongside their full-time responsibilities. He met colleague production designer Chris Sasaki there and together they used their co-op time to develop Weekends. But even with the help of Pixar resources, Jimenez says getting the film made was still a struggle.  "I saved money on my own for a number of years because I knew that I wanted to make this and I knew the music rights would be expensive," he told Playback. "I'd put away quite a large sum of money to be able to afford to take time off and that was it. A lot of it was just people donating their free time on honestly, just a lot of friends stepping in and knowing how important this was for me and believing in the project too. Twenty-seven people worked on it, including myself."
PB: What has the campaign trail to the Academy Awards been like?
TJ: Making the film is its own thing, it's its own kind of beast which I think is really fun, simple and pure. I think the life after is different for every film but…we were travelling with it for a year and a half to different festivals.
We got turned down from a lot of major festivals, then we gained momentum and we got to play in a lot of major festivals after that. But I think it's really about awareness and people being able to see it and give it the attention it needs.
PB: Building off of your success with Weekends, what's next for you?
TJ: I'm still at Pixar and working on [Pete Docter's upcoming] feature film there, so that's the next thing for me, working with a really great team of people. Beyond that, I would definitely love to work with Chris again and work on a feature or some other short or some other piece of work that's my own for sure.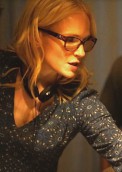 Marianne Farley: Marguerite
After beginning her acting career in the late 1990s, Marianne Farley has branched into writing and producing over the past few years. Marguerite, the first project she has both written and directed, earned a nomination in the best live-action short film section. It is the story of an aging woman who develops a connection with her nurse that helps her make peace with her past.
The back story:
MF: "I started writing the film in 2016 and got turned down when I applied to SODEC with the first draft. I worked on a second draft, which was more like a 10th draft, and got the funding, as well as Le Conseil des arts et des lettres du Québec. We shot the film at the end of 2016, did all post in early 2017 and by March it was done. The total budget was between $130,000 and $150,000," she said.
PB: What do you make of the strong showing for Canadian short films at this year's Oscars?
MF: It says a lot about how we finance short films in Canada. I'm not saying it's easy to get financing either in Quebec or elsewhere in Canada, but we have those options. I've talked to a lot of other filmmakers in the U.S., and they do it themselves. They try to find private funding, or they take their RSPs out, and that's how they pay for their films. We have a very solid short-film culture in Quebec and Canada and that's why we have great short films going to the Oscars.
PB: Why do you feel the film resonates with audiences?
MF: Marguerite was born in the 1920s and she was not able to love the woman that she wanted to love. It's not just the the LGBTQ aspect of the story that resonates, though I think that touches some people, but the fear of getting older and looking back on our lives and saying "did I live up to the life I should have lived up to, was I my true self for my whole life?"
PB: Any plans for Marguerite beyond the short film?
MF: For me, I wrote this story as a 20-minute film. I do think I could extend Marguerite's whole environment and stay with Rachel a little bit more and have exterior characters come in, because right now it's just this bubble between these two women. So yes and no – I've thought about it, but I'm not sure if it's a good idea. I'll think about it some more.
With files from Jordan Pinto