TIFF sets programming team for 2019 festival
The revamped team sees a number of promotions, while two international programmers step down. (Kiva Reardon pictured)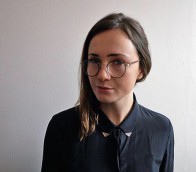 Toronto International Film Festival (TIFF) has cemented its programming team for the 2019 festival, promoting a number of staffers to lead-programmer roles and revealing the departure of two others.
Dorota Lech (pictured left) will be the lead programmer for TIFF's Discovery program, moving from the Documentary Conference program. Africa and Middle East programmer Kiva Reardon (pictured right) will now lead programming for Contemporary World Cinema,  while programming associate Ravi Srinivasan will take on the role of international programmer in TIFF's Canadian Features team. Human Rights Film Festival programmer Robyn Citizen has been upped to international programmer of the Short Cuts program.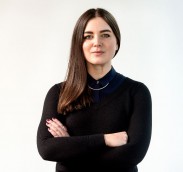 Meanwhile, Geoff Macnaughton, senior manager, festival programming will see his remit expand to include curating TIFF's Primetime program, while Michael Lerman has been promoted to co-lead of the Special Presentations section, in addition to his existing role programming U.S. fare for TIFF.
Brad Deane will also see his remit expand to lead programming on TIFF's Masters program. He will continue to head up programming in Cinematheque program. Deane also joins Ming-Jenn Lim and Lydia Ogwang as a member of the Platform selections committee, who will co-curate the program with artistic director Cameron Bailey and Wavelengths curator Andréa Picard. Finally, Christoph Straub will lead programming for TIFF's year-long feature In Conversation With.
The promotions come with a number of changes to the programs. Discovery will now feature world premieres exclusively, while status requirements for Contemporary World Cinema have been relaxed to include films that have been screened previously.
The announcement comes following a year of significant change for the festival, which has seen the departure of longtime director and CEO Piers Handling and executive director and COO Michelle Maheux. With those departures, Joana Vicente was appointed as executive director and co-head and Cameron Bailey was named artistic director and co-head.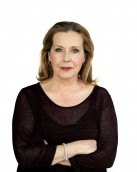 Also shaking up the festival team, international programmers Jane Schoettle (pictured lower left) and Dimitri Eipides (pictured lower right) are stepping down from their respective roles. The two worked on the team for a combined 49 years.
Schoettle, who has worked on the programming side for 21 years, recently worked as the festival's Australia, New Zealand, Israel and U.S. programmer and TIFF Talent producer. During her time as a programmer, she programmed work from filmmakers like Ava DuVernay, Barry Jenkins and Samuel Moaz, as well as People's Choice winners Hotel Rwanda (2004) and Bella (2006). Schoettle was also the founder and director of the TIFF Kids International Film Festival; created TIFF's Reel Comfort program; and worked as a co-programmer on the Contemporary World Cinema part of TIFF's Reel Talk series. She will wrap her year-round work for TIFF by the end of March 2019.
Meanwhile, Eipides focused on the festival's regional programming for Central and Eastern Europe for the past 28 years. During his first year with TIFF, he programmed 26 films from Iran, "marking one of the earliest of such presentations to Western audiences," according to TIFF.
The 2019 Toronto International Film Festival will run from Sept. 5 to 15, 2019.
Images courtesy of TIFF