CMF, industry partner to rally domestic pride
A new consumer-facing campaign aims to familiarize Canadians with homegrown talent who have made an impact internationally.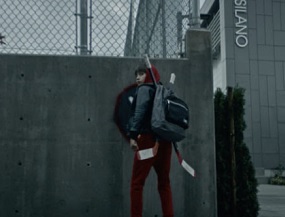 The CMF has partnered with a number of companies and organizations in the creative industries to launch a large-scale consumer-facing campaign aimed at getting Canadians to rally around domestic talent.
The CMF-led initiative, MADE | NOUS, calls on Canadians to celebrate the efforts and achievements of individuals across the arts and entertainment industries, including actors, writers, directors, game developers and special effects artists.
The campaign officially begins on Sunday, Feb. 24 during CTV's etalk Live at the Oscars show. The broadcast will include a 60-second commercial spot, voiced by Christopher Plummer, highlighting Canadian series such as Orphan Black. Directed by Toronto filmmaker Scott Cudmore, the promo also features Canadian actors such as Karine Vanasse (Cardinal) and Jacob Tremblay (Room).
In addition to the 60-second spot, a 30-second ad spot is scheduled to launch on other Canadian networks the following day. There are more than 30 industry partners involved in the initiative, including Bell Media, CBC and Corus.
CMF president and CEO Valerie Creighton said the initiative is being launched in recognition of that fact that Canadian storytellers and creators stand shoulder to shoulder with the world's best. "It's time we all take pride in the exceptional work of our creative community," she said in a statement.