Netflix establishes Toronto 'hub' with long-term leases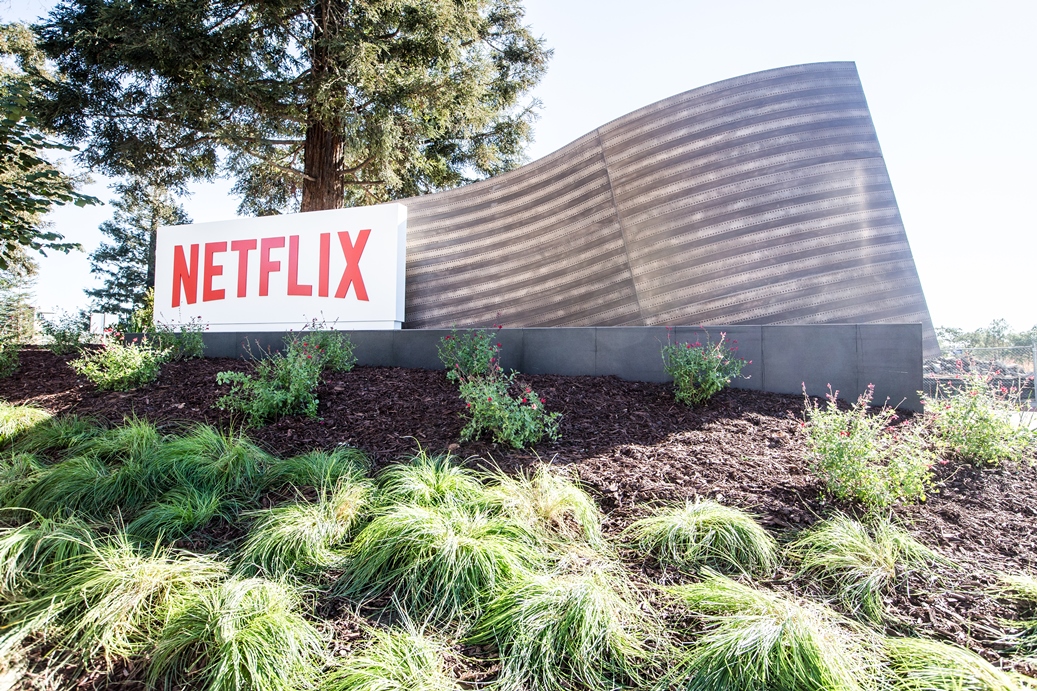 The streamer has inked multi-year lease agreements with both Cinespace and Pinewood Toronto Studios for sound stages in the Port Lands.
After Mayor John Tory set the rumour mill ablaze last month about an incoming Netflix hub, the streaming giant on Tuesday confirmed it is establishing a long-term presence in Toronto through partnerships with the city's most well-established studio operators.
The California-based company has inked separate multi-year lease agreements with both Cinespace and Pinewood Toronto Studios that will give it control of eight purpose-built sound stages (and around 250,000 square feet of space in total) in Toronto's Port Lands.
The strategy appears to be exclusive to the studio leases, as opposed to a Canadian head office.
Under the Cinespace deal, Netflix will lease the entirety of Cinespace's soon-to-be-opened studio facility in the Port Lands, including four sound stages and supporting space. The 164,000-square-foot facility, first announced last March, is expected to be operational by June 2019.
Meanwhile, at Pinewood Toronto Studios, Netflix has inked a lease agreement for 84,580 square foot of space, which includes four sound stages and support space. That deal is effective immediately, with Netflix currently leasing four of the 11 stages at Pinewood Toronto's existing facility.
Following Bell Media's majority acquisition last year, Pinewood Toronto is in the midst of a significant expansion that will see its capacity grow by 200,000 square feet. Construction is currently underway on new sound stages, which are expected to be operational by the middle of 2020.
Netflix declined to define the exact duration of the multi-year deals. Outside of the new agreements with Cinespace and Pinewood Toronto, Netflix also has a lease agreement with Martini Film Studios in B.C.
Part of the newly leased studio space will be dedicated to production on several projects from Guillermo Del Toro and his producing partner J. Miles Dale (The Shape of Water). Among those is the horror anthology series Guillermo del Toro Presents Ten After Midnight. Netflix is also currently shooting the film project Let It Snow, directed by U.K. filmmaker Luke Snellin, at Pinewood Toronto.
"For Ontario, it's a huge step in obtaining repeat business," Cinespace VP Jim Mirkopoulos told Playback Daily, adding that international recognition for Ontario-made projects has boosted the province's reputation, and its ability to attract the world's biggest content platforms. "It's not an accident that The Handmaid's Tale wins an Emmy, The Shape of Water wins the best picture Oscar and then all of a sudden there's a CBS hub here and now a Netflix hub," he said.
Geoff Grant, GM, Pinewood Toronto Studios, told Playback Daily that discussions with Netflix, which began last summer, have "allowed [Pinewood Toronto Studios] to expedite our expansion plans."
Having Netflix on the Pinewood Toronto lot also opens the door for further collaborations between Bell Media and the streamer. "It strengthens our relationship and the opportunities to explore these joint ventures and coproductions," he said. "It allows us to have these conversations perhaps a little more frequently."
The lease agreements give Netflix a guarantee of studio space as high demand outpaces supply in Toronto. A 2017 report conducted by FilmOntario said that the city had turned away an estimated $260 million in production over the prior 12 months. However, since that report was released, there have been studio construction announcements from Pinewood, Cinespace and CBS (the latter of which is opening a 260,000 square foot production facility in Mississauga later this year) that will increase capacity over the coming 18 months.
The announcement comes a year and a half after Netflix pledged to spend a minimum of $500 million over five years in Canada as part of the Creative Canada Policy Framework. In a release issued Tuesday, Netflix reiterated that it is on course to exceed that investment.
News of the Toronto hub comes as Netflix continues to establish both physical and non-physical production hubs in international territories. Last June, Netflix established its first European production hub in Madrid, Spain and three months later set up a hub in Albuquerque, New Mexico with the purchase of a local studio. The company is also reported to be in advanced talks to take a long-term lease in London, U.K.-based Pinewood Studios.
Updated at 10:25 a.m.