Lack of The Force sees attendance drop at Cineplex for Q4
Patrons are spending more money at the box office and concessions, but no Star Wars film for the holidays saw fewer tickets sold.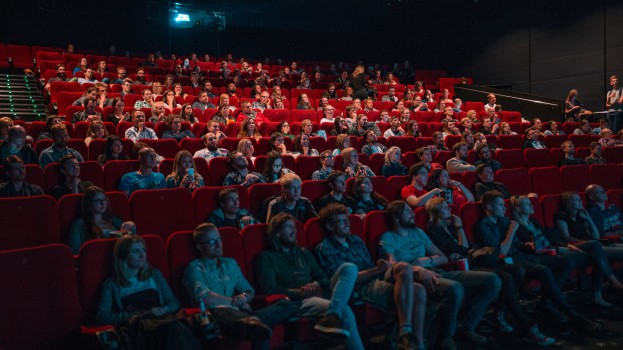 With no Star Wars film driving the holiday-season box office, Cineplex's latest quarterly report showed a 3.2% decline in attendance year-over-year.
Despite that, box office revenues per patron were up ($10.46 per person, a lift of 1.8%), along with concession revenues ($6.53 per person, up 3.8%). Total revenue came to $428.2 million, which was up just slightly from the $428.3 million it brought in for Q4 2017, while net income was down 5.7% from $28.8 million in the same quarter last year.
Last year's Q4 had Star Wars: The Last Jedi, which drove both ticket sales and media revenue for its preshow advertising. That quarter in 2017 was a record for media revenues, according to the company, which resulted in a 5.4% decrease in media revenues in this quarter ($58.2 million). Another Star Wars film is set to be released in 2019.
Amusement revenues increased 8.5% ($53.5 million), which Cineplex attributed largely to The Rec Room's performance, which generated $17.9 million.
Revenue from Cineplex's premium products – which include higher-ticket items like VIP Cinemas, IMAX, 3D and the immersive 4DX theatres – took a smaller share of box office earnings. Premium products now represent 44.6% of box office revenues, down from 45.7% (another likely result of no Star Wars film driving premium ticket purchasing). Cineplex recently signed an agreement with 4DX to open another 13 locations across the country.
For the full year, Cineplex revenue was up 3.8% ($1.6 billion) and net income up 9.4% ($7.7 million).
Image: Unsplash