Frappier doc among 14 projects selected for SODEC funding
Additional SODEC production assistance recipients include directors Vali Fugulin, Jean-Francois Lesage and Zayne Akyol.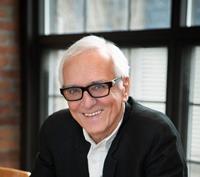 SODEC has selected 14 documentaries for funding under its production assistance program, including an English-language documentary from veteran filmmaker Roger Frappier.
The amount of funds distributed was not disclosed.
Frappier's Where the Sea and Land Meet follows the Montreal Symphony Orchestra as it visits the Cree, Innu and Inuit peoples of Northern Quebec to collaborate on an Indigenous-written performance. The documentary is written and directed by Frappier, produced by Max Films and will be broadcast by CBC.
Vali Fugulin, a 2017 CSA winner, is among other notable French-language recipients. Her project Voix résiliente, which examines how singing helps people deal with stress and psychological hardship. The doc is directed and co-written by Fugulin, along with Geneviève Bougie, Stéphanie Verrier, and produced by Flow Productions. RIDM prize winner Jean-François Lesage received funding for Prière pour une mitaine perdue, which considers the subject of loss. The doc is written and directed by Lesage and produced by Productions des Films de l'Autre. As well, award-winning director Zaynê Akyol picked up funding for Rojek, un jour, which documents Rojda Felat, a top Kurdish-Syrian commander who fought the occupation of the Islamic State. It is written by Akyol and produced by Metafilms.
The remaining French-language projects to receive funding are Chiliheads, written and directed by Julien Fréchette and produced by Toast Media; Les Coasters, written and directed by Nicolas-Alexandre Tremblay and Stéphane Trottier and produced by Tortuga Films Productions III; Porteurs de plumes, written and directed by Sophie Fortier and produced by Wabanok; Les vieux copains, written and directed by Loïc Guyot; Boisbouscache, written and directed by Jean-Claude Coulbois and produced by ACPAV Development and Production; La langue est donc une histoire d'amour, written and directed by Andres Livov-Macklin and produced by Productions des Films de l'Autre; Nitassinan, directed by Carlos Ferrand and Josephine Bacon and written by Ferrand, Bacon and Réginald Vollant, and Libre marché, written and directed by Richard Brouillette.
Two ­additional English-language docs were also selected for funding. The Invisible Everywhere,  written and directed by Hélène Klodawsky and produced by Catbird Productions, and My Dearest Sister, written and directed by Kyoka Tsukamoto and produced by Ciné Qua Non Media.