In brief: Natty Zavitz wins 'Mammoth' accolade
The Shape of Water and A Series of Unfortunate Events win big at CAFTCAD awards, while Canada/Germany digital projects get funding.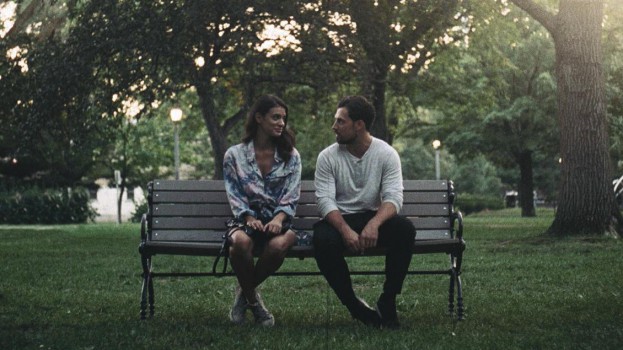 Acquainted wins 'Mammoth' award in California
Fired Up Studios' Acquainted has earned its first accolade south of the border. Director Natty Zavitz picked up an Achievement in Filmmaking award for the film at the second annual Mammoth Film Festival in California. Acquainted is the first feature from Fired Up Studios, which was launched in 2015 by Playback 5 to Watch alum Giacomo Gianniotti and Jonathan Keltz. Gianniotti and Keltz star and produce the film, along with Adelaine Kaine, who serves as executive producer. Additional producers are Peter Harvey, Stephanie Sonny Hooker, Front Street's Aidan Kahn and 920 Films' James O'Donnell. Paul Golini and A71 Entertainment′s David Miller executive produce. A71 holds the Canadian rights while its sister company V71 has global rights.
North Film Co. options film rights to 'Cannibal Cop' story
Oakville-based prodco North Film Co. has optioned the film rights to Gilberto Valle and Brian Whitney's book Raw Deal: The Untold Story of NYPD's 'Cannibal Cop'. The filmmakers describe the project as the "controversial saga of a man who was imprisoned for 'thought crimes,' and a look into a world of dark sexuality and violence that most readers don't know exists, except maybe in their nightmares." North Film co-founder Cat Hostick (Meaning of Life) is set to direct a biopic based on the book to explore the controversial case.
Inaugural CAFTCAD winners announced
A Series of Unfortunate Events and Shape of Water were the big winners of the first annual CAFTCAD awards. The awards were created by the Canadian Alliance of Film & Television Costume Arts & Design to honour Canadian costume designers and artists. A Series of Unfortunate Events was the most decorated series of the night with awards in costume illustration, textile arts and sci-fi/fantasy costume design. Meanwhile The Shape of Water took home awards for period costume design and for building. The full list of winners can be found here.
CMF awards digital projects through Germany copro incentive
Four interactive digital media coproductions have been selected to receive a total of $435,000 through the Canada-Germany Digital Media Incentive. The funds are distributed through the Canada Media Fund and Medienboard Berlin-Brandenburg (MBB). Brace for Impact, produced by Montreal's Turbulent Media and Berlin's Molleundkorn, will receive $61,000 ($31,500 through CMF, $30,000 through MBB), Bystanding, produced by Kung Fu Numerik and AnotherWorld, will receive $116,706 ($56,706 through CMF, $60,000 through MBB), Chomsky vs. Chomsky, produced by EyeSteelFilm and Schnellebuntebilder, will receive $81,794 ($36,794 through CMF, $45,000 through MBB), and ICARUS – The Internet of Animals, produced by Toronto's Occupied VR and FILMTANK, will receive $175,000 ($100,000 through CMF, $75,000 through MBB).