How a killer pitch brought SLAXX's homicidal pants to life
EMAfilms founder and Turbo Kid producer Anne-Marie Gelinas on how she boarded a project nearly 20 years in the making.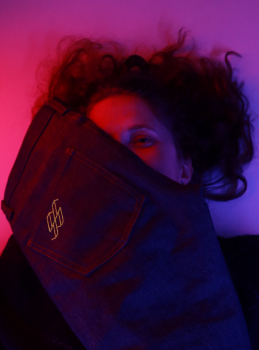 Production is underway in Montreal on SLAXX, directed by Elza Kephart (pictured right).
The low-budget slasher – about a pair of killer jeans terrorizing workers at a fashion boutique – was created by Patricia Gomez Zlatar and Kephart back in 2001. It wasn't until 2016 that the film took its first step toward production, with help from the Created by Women program, launched by genre-film coproduction market Frontieres in the same the year. The initiative was created to give women a better opportunity to have their pitch seen by producers. It was there that Kephart successfully pitched the project to EMAfilms founder Anne-Marie Gélinas (pictured left).
Gélinas, whose producer credits include Turbo Kid, told Playback Daily the pitch wouldn't leave her mind. "It's not conventional, but it's very genre," she says, adding that there is an unexpected political message behind the killer pants. "It respects the code of the slasher. I couldn't produce one if it didn't have a deeper meaning."
The film then received funding through both Telefilm and SODEC, an uncommon feat for an English-language film. "SODEC really fell in love with the story and the sociopolitical messaging," says Gélinas.

The film also has financial support from executive producer Shaked Berenson through his company Entertainment Squad. Gomez Zlatar serves as producer as well.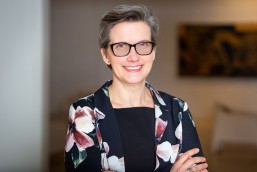 SLAXX stars Romane Denis, who recently picked up a Canadian Screen Award for her performance in Slut in a Good Way, along with Sehar Bhojani (The Handmaid's Tale), Brett Donahue (Bad Blood) and Stephen Bogaert (X-Men: Days of Future Past). Blood Brothers FX has also been brought on to help animate the homicidal jeans. Principal photography is set to wrap on March 10.
This isn't the only project Gélinas has boarded thanks to a diversity initiative. It was recently announced that Gélinas is set to produce Beans, a screenplay written by Tracey Deer and Meredith Vuchnich, as recipients of the 2019 TIFF-CBC Films Screenwriter prize.
"I think we need to know these women directors [and writers] are out there, that they have ideas," Gélinas says. "In order to rebalance or create a new equilibrium in the industry we need these initiatives to promote women. The movement has started and you can't go back to what it was."