CMF invests in new seasons of Chateau Laurier, Gayl Pile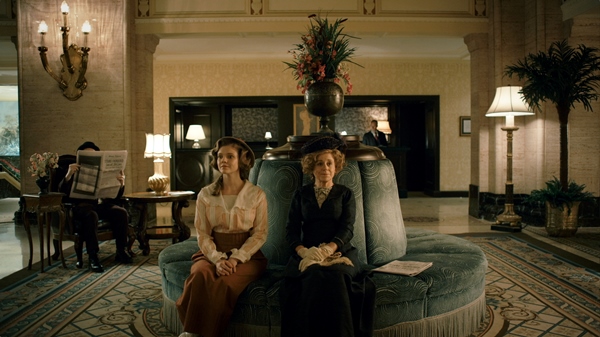 The funder invested a total of $10 million across 49 digital media projects in three different sections.
The CMF has invested a total of $10 million across 49 digital media projects, including new seasons of web series like Chateau Laurier and The Amazing Gayl Pile.
All told, the funder distributed $3.9 million across 18 projects through the Web Series Pilot Program, with season two of Geneva Film Co.'s Chateau Laurier (pictured) and season five of LaRue Entertainment's Gayl Pile walking away with a $250,000 each.
Other projects selected in the envelope include season three of Shaftesbury's Emerald Code ($210,000), Look Mom! Productions' Gary and His Demons ($250,000), Babe Nation Creations' Ghost BFF ($150,000), KGP Films' NarcoLeap ($226,858) and iThentic's Save Me ($150,000). Among the 18 projects supported in this round, 14 are dramas and four are children's and youth projects.
The CMF also awarded $3.9 million across 21 projects in its innovation and prototyping section, which falls under the Experimental Stream. Projects from Air Agency, Flipside XR, Metric Empire and Inscape Studios all received $250,000 in funding, while Secret Location took home $186,288 for its game Pressure Cooker.
Secret Location also nabbed $228,450 for another game, Transpose, in the CMF's Innovation, Marketing and Promotion program. All told, the funder invested $2.2 million in 10 projects. Of those, Little Robot Friends received the most funding towards its marketing plan for the launch of its game Little Robot Friends ($391,291), followed by Occupied VR's Holy City VR ($300,000) and Other Ocean Group Canada's Project Winter ($275,019).