CBC builds out kids content strategy, starting with a 'Detention'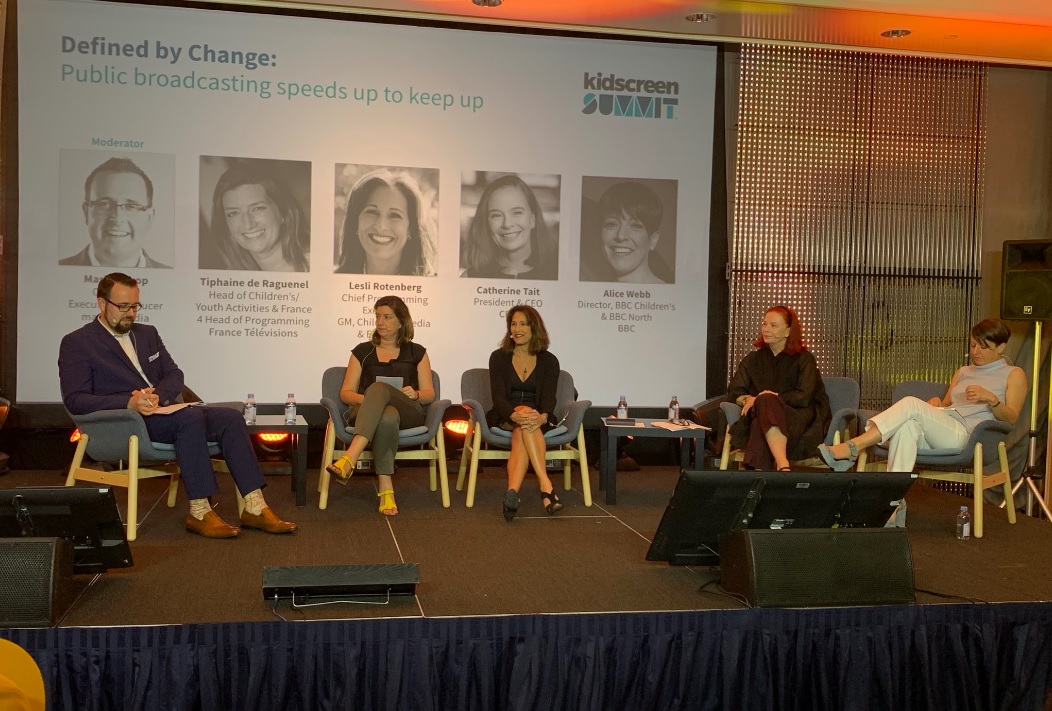 LoCo Motion Pictures and Broken Compass Films' Detention Adventure will be the first kids scripted series to debut exclusively on Gem.
CBC on Tuesday revealed more details about the strategic shift that will see it expands its kids and family offerings.
At Kidscreen Summit (pictured), the pubcaster announced that Detention Adventure (10 x 11 minutes) will be the first kids scripted series to land exclusively on CBC Gem. Produced by LoCo Motion Pictures and Broken Compass Films, the project is about three friends who deliberately get in trouble so they can search the detention room for the hidden entrance to a secret laboratory. The project was also backed by The Bell Fund, IPF and Shaw Rocket Fund and will premiere in spring 2019.
In addition, CBC added sex-ed series Let's Talk About Sex (35 x 5 minutes) as a Gem original. The series, produced by Echo Media, is an adaptation of the French-language series On parle de sexe. The show gives kids age-appropriate information on healthy sexuality and is set to launch in 2020. It will be the first original factual series to debut exclusively on Gem.
The announcements come two months after CBC relaunched and rebranded the OTT platform. At the time, CBC said it would double its kids inventory over the coming year through both acquisitions and new commissions, with a particular focus on live-action scripted series for six-to-12 year-olds and tweens.
For a number of years, CBC has not commissioned or acquired programming catering to these demos. During CMPA Prime Time, president and CEO Catherine Tait said the strategy to move back into the space was premised on building a life-long connection between CBC and its audience. "How can we expect Canadians to feel a loyalty and connection with their public broadcaster if the broadcaster abandons them at age six," Tait said during the "Beyond Disruption: Crafting a Framework for the Future of the Industry" panel at Prime Time.
In addition, CBC has co-commissioned a number of international coproductions over the past 12 months, among them the tween sci-fi action adventure Endlings (12 x 30 minutes, produced by Sinking Ship Entertainment for CBC, Hulu, NDR, CBBC, ABC Australia, Universal Kids US, NRK, SVT) and the animated series Molly of Denali (38 x 30 minutes, produced by Atomic Cartoons for CBC Kids, WGBH, PBS).