Game Theory forms strategic alliance with Funfilm Distribution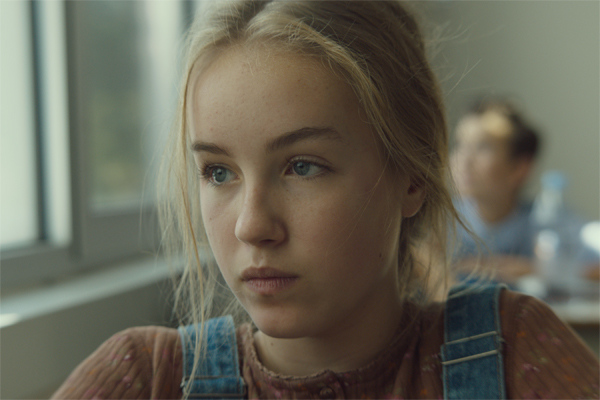 The recently launched distribution outfit will release CSA nominees A Colony, Genesis and The Great Darkened Days outside of Quebec.
Distribution boutique Game Theory Films has inked an alliance with Quebec's Funfilm Distribution, Playback has exclusively learned. The partnership will see the Toronto distributor releasing Funfilm titles in Canada outside of Quebec.
The first three films Games Theory will distribute are Genevieve Dulude-De Celles' A Colony (Une colonie), produced by Colonelle Films, Philippe Lesage's Genesis (Genese), produced by Unite Central, and Maxime Giroux's The Great Darkened Days, (La grande noirceur), produced by Metafilms. All three films are nominated for Best Motion Picture at the 2019 Canadian Screen Awards, with The Great Darkened Days earning the most nominations of any film this year. A Colony is among the films selected for the Berlin International Film Festival.
The alliance with Funfilms was formed through the help of Game Theory advisory board member Sarah Mannering, according to Hilary Hart, director of distribution and acquisitions at Game Theory. Mannering produced A Colony through her prodco Colonelle Films. This is the second acquisition announcement from the recently formed distribution outfit, which launched in Toronto last month.
The films skew slightly from Game Theory's launch strategy of getting on board with films early in production, said Hart, but it does align with their mandate of promoting films that may not necessarily get traction with mainstream audiences. "A lot of the time in English Canada we don't necessarily pay enough attention to the films coming out of Quebec," Hart told Playback Daily. "They're being recognized not just in Canada. All of these films have incredible festival runs with incredible reviews. If we can help shine a light on them then that's exactly what we're hoping to do."
Game Theory has tentatively set the films for simultaneous theatrical and digital release in Spring 2019. Similar to the strategy for their launch titles–The Stone Speakers and Man Proposes, God Disposes–special screening events are in the works in Toronto and Vancouver to market the release and encourage word of mouth promotion.