Blue Ant, Saloon Media prep Life Below Zero: Canada
The localized adaptation of the BBC docuseries will explore the remote regions of Northern Canada to see how communities endure the harsh climate.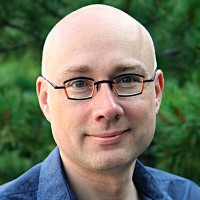 Blue Ant Media has licensed the format rights to BBC Studios' observational docuseries Life Below Zero for a local Canadian version.
Life Below Zero: Canada will be produced by Blue Ant's recently acquired Saloon Media, and will begin production later this month. Shot on location throughout the remote northern regions of Canada, the series will offer an unfiltered look into the day-to-day activities of a diverse group of people as they grapple with deadly weather and limited resources to find food, water and shelter.
Life Below Zero: Canada is expected to air on Blue Ant's Cottage Life channel in 2020. A special 30-minute sneak peek episode will premiere on the channel in April. Saloon Media MD Michael Kot (pictured) is among the producers on the adaptation.
Blue Ant's licensing of format rights for Life Below Zero marks the first format deal for the series, which was first launched in 2013 by the Los Angeles production arm of BBC Studios. The program recently celebrated its 100th episode on National Geographic in the U.S.
From Realscreen