marblemedia looks to YouTube to fast-track speed to market
The company's YouTube channel has been CAVCO-certified, a move its co-CEO says will help it bypass barriers in a slow commissioning climate.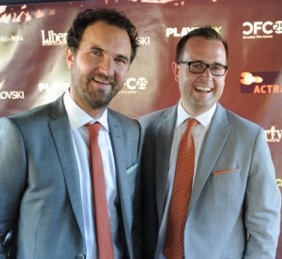 marblemedia's YouTube channel marblekids has been certified by CAVCO, enabling the kids prodco to trigger federal tax credits and other private funds without the attachment of a CRTC-licensed Canadian broadcaster.
Company co-CEO Mark Bishop says the certification allows marblemedia to work around some of the issues that domestic producers have found in a slow commissioning climate in Canada in recent years. Through the channel, which targets audiences between six and 12 years of age, marblemedia will look to increase its production output on both Canadian digital series and international coproductions.
"The challenge through the traditional model, and the reality of the speed to market, is that we haven't been able to move fast enough to keep up or ultimately get ahead of some of the trends and opportunities. We think this allows that to happen," he told Playback Daily.
marblemedia's SVP of international, Diane Rankin, will see her role expanded to oversee marblekids.
The kids prodco has also launched a new digital series on marblekids. Digital series Smashalot! is an extension of the Splatalot! franchise, which has aired in 156 territories and in nine different languages. Smashalot! pairs YouTube personalities with former Splatalot! contestants as they attempt to destroy the castle that was featured in the original TV show.
Bishop added that the company's added focus on digital does not change its efforts in the premium scripted space. Among those is the glass-blowing series Blown Away (Makeful, Netflix), which is scheduled to debut later this month.
There are no specific guidelines on what a YouTube channel must do to receive CAVCO certification; the tax-credit administrator examines a channel's engagement strategy, reach and how often it releases new content in order to assess suitability.
Pictured L and R: Matt Hornburg and Mark Bishop