levelFILM strikes output deal with Good Deed Entertainment
The agreement, unveiled at EFM, will see levelFILM handling domestic distribution of Good Deed's catalogue through 2022.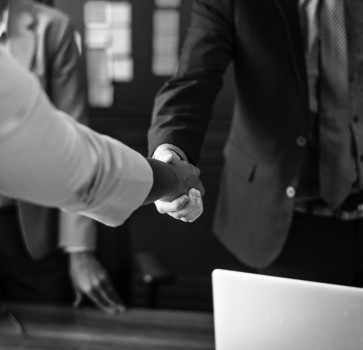 Toronto distribution company levelFILM has signed a long-term output deal with Los Angeles producer and distributor Good Deed Entertainment.
Announced at the European Film Market on Feb. 7, the agreement will see levelFILM handling all of Good Deed's Canadian distribution through to 2022. The companies will also look to jointly acquire certain titles and coordinate theatrical and VOD releases across North America.
"They have a consistent slate of great films and a smart distribution strategy, so we're incredibly excited to join forces," said Good Deed founder and CEO Scott Donley in a release.
Prior to this deal, the two jointly released the war-time drama Journey's End, dramedy After Everything and the documentary Always at the Carlyle. Launched in 2016, Good Deed recently distributed 2018 Oscar nominee, Loving Vincent.
The agreement with Good Deed comes 12 months after levelFILM acquired fellow Toronto-based indie distributor Search Engine Films. Since then, levelFILM has also signed a first-look deal with Toronto-based advertising and music video production company Popp Rok.
On the distribution front, levelFILM recently handled the Canadian released of Michael Moore's Fahrenheit 11/9, Blaze from actor/director Ethan Hawke and the drama I Can Only Imagine.