Bob Higgins takes lead of kids and family unit at Boat Rocker
The company has also folded its kid-focused subsidiary Radical Sheep into the kids and family division.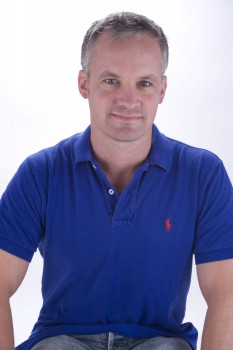 Boat Rocker Media has tapped Bob Higgins to lead its kids and family business as it continues the integration of Fremantle's children's assets under its Studios banner.
New York-based Higgins, who spent eight years as EVP at Fremantle Kids & Family, has been named as Boat Rocker's EVP, content, kids and family. He'll report to Studios managing director Jon Rutherford.
The new structure under Higgins includes the integration of Radical Sheep into the Studios kids and family division. Boat Rocker acquired the kids-entertainment prodco in March 2016, and folded all of its original kids productions – including The Next Step and Lost & Found Music Studios – under the Radical Sheep banner. The company said it will continue to use the Radical Sheep brand name in the Canadian market, though new IP will be promoted and sold under the Boat Rocker Studios umbrella.
Both Radical Sheep VP Shaleen Sangha and Chapman Maddox, the former VP of development and production at Fremantle Kids & Family, will report to Higgins.
Over the past year, Higgins has overseen the creative direction for a number of the properties acquired through the Fremantle transaction, including Danger Mouse and Bitz & Bob, in addition to development and production across Boat Rocker's kids business. His new remit will also include all coproduction with Industrial Brothers, in which Boat Rocker holds a minority interest.
Meanwhile, Boat Rocker's 2D and 3D animation company Jam Filled Entertainment will continue to operate independently of the kids and family division. Jam Filled will continue to be led by president Kyle MacDougal and co-founders Jamie Leclaire and Phil Lafrance.
This most recent announcements comes less than two months after Boat Rocker combined its content, distribution and brands teams under the Boat Rocker Studios banner.