E.J. Alon joins Telefilm's Talent Fund
The philanthropist and entrepreneur will lead the private investment fund in the newly created role of director.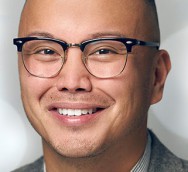 Telefilm's Talent Fund has appointed philanthropist and entrepreneur E.J. Alon to the newly created role of director.
Alon, who recently served as senior director of development for the City of Toronto's TO Live, will be responsible for leading the private investment fund and "has the mandate of achieving Telefilm's long-term financing goals." The Talent Fund, which primarily supports the discovery and career progression of emerging Canadian talent, was formed in 2012 and is supported by partners like Bell Media and Corus Entertainment, as well as private donations.
Prior to joining the organization, Alon also worked as director of individual giving at the Academy of Motion Pictures Arts and Sciences in the U.S.; director, philanthropy and mentorship at TIFF; senior development officer at the Harbourfront Centre; and as manager, major gifts and events at the Luminato Festival.
The appointment follows a recent change in leadership for the fund aimed at supporting emerging filmmakers. In December, Sleep Country Canada co-founder and co-chair Christine Magee took over as chair of the private investment fund from long-time member Hartley T. Richardson. Cinemas Guzzo's president and CEO Vincenzo Guzzo and writer/graphic designer Kimberly Walker were also added to the Fund's advisory committee.