JFL, NBC 'Bring The Funny'
The 10-episode competition series sees Kenan Thompson, Chrissy Teigen and Jeff Foxworthy judge some of the world's best comedy acts.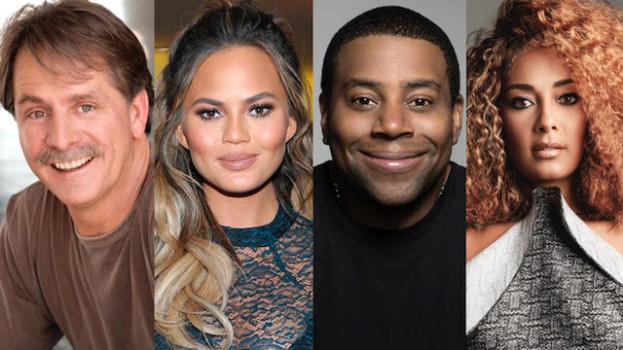 U.S. broadcaster NBC and Montreal's Just For Laughs (JFL) have teamed up for a 10-episode competition series looking at some of the world's funniest comedy acts.
Produced by NBC's Universal Television Alternative Studio in partnership with the festival, Bring The Funny follows Kenan Thompson, Chrissy Teigen and Jeff Foxworthy as they judge stand-up sets, sketch troupes and variety acts. Hosted by comedian Amanda Seales, the winner of the series will take home a USD $250,000 grand prize and be featured in a Bring the Funny showcase.
Exec producers on Bring The Funny include David Friedman and Matilda Zoltowski. JFL president Bruce Hills serves as a consulting producer.
Bring The Funny is JFL's latest screen venture. This October, Amazon introduced Inside Jokes, a six-part docuseries about comedians in New York and L.A. auditioning for JFL's New Faces showcase. Last year also saw JFL and Bell Media's Crave partner again on three new one-hour stand-up specials.
Image courtesy of NBC