Mark Slone named president at PNP
Based out of Toronto, the veteran film executive will lead acquisition, distribution and production at Pacific Northwest Pictures.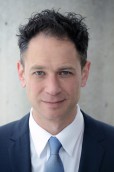 Pacific Northwest Pictures (PNP) has made a major executive hire, appointing veteran film exec Mark Slone as president.
Slone is one of the Canadian film industry's higher-profile executives, having held key leadership positions at both Alliance Films, eOne and Odeon Films. He will continue to be based in Toronto for his new role, with PNP's headquarters remaining in Vancouver.
PNP has been building up its slate steadily since launching in 2010 as a boutique outfit, with over 100 films released theatrically to date. In the announcement of Slone's appointment, PNP CEO Zanne Devine said that the hire marks a strategic expansion for the distributor.
"We recognize that an opportunity exists in this rapidly changing environment for a flexible film and television strategy," said Devine. "With Mark joining the team, we are ready for growth. He will expand our presence in Toronto and look for new opportunities for both acquisition and production on a national and international basis."
As noted, Slone's remit as president will include not only acquisition and distribution, but production as well. Distributors all over the world are shifting business models to accommodate early-phase development and production of projects in order to both increase ROI and competitive advantage. Slone's hire not only expands PNP physically into Toronto's filmmaking hub, but expresses the company's "deepening commitment" to getting Canadian movies made, said Devine.
PNP also announced its intention to increase its rate of acquisition and presence at international markets, with Slone kicking off his new role by attending the European Film Market in Berlin.
In the annoucement, Slone expressed – in quintessentially Canadian fashion – his enthusiasm for joining PNP as it embarks on a new phase of growth.
"They clearly want to skate where the puck is going, not where it's been," he said. "I look forward to offering filmmakers easy access to decision-making, fast replies and true partnerships in the process of getting their stories to market."
Slone's appointment was also accompanied by news of the hire of Sardé Hardie, another former eOne executive, as director of sales and acquisitions. Hardie will join Slone in PNP's Toronto office. Emily Alden will continue as SVP, reporting to Slone and remaining based in Vancouver.
The company also maintains relationships with Quebec's TVA Films and L.A.'s Myriad Pictures.
Recent titles on PNP's release slate include Rob Reiner's Shock and Awe, fashion doc The Gospel According to André and Paul Weitz' Bel Canto. Today marks the release of its latest title, Wonders of the Sea 3D from director Jean-Michel Cousteau.