Awards: Canadian TV gets GLAAD, Oh's winning streak continues
Wynonna Earp, Schitt's Creek and Anne with an E land GLAAD nods for LGBTQ representation while Sandra Oh picks up a SAG award.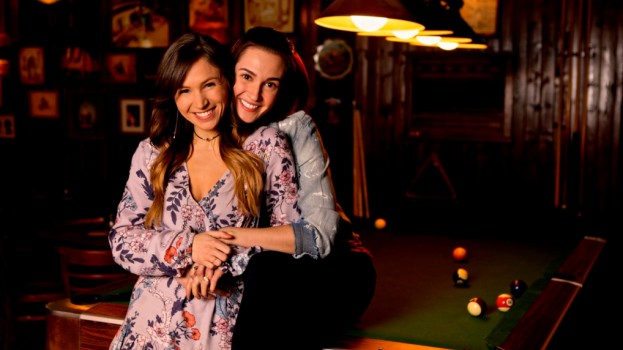 Canadians continue to shine this awards season with three Canadian series landing nominations for LGBTQ representation and Sandra Oh clinching another win.
The GLAAD Media Award nominees, announced Jan. 25, recognize LGBTQ representation and coverage through all spectrums of the media. Among the nominees are three homegrown Canadian shows: Wynonna Earp (pictured) landed a nomination for Outstanding Drama Series, Schitt's Creek earned a nod for Outstanding Comedy Series and Anne with an E was recognized in Outstanding Kids and Family Programming.
This is the first GLAAD nomination for Schitt's Creek and Anne with an E, and the third nomination for Wynonna Earp. Joining Wynonna Earp in the drama category are other Canadian-shot series, including The Handmaid's Tale, Shadowhunters (Toronto) and Supergirl (Vancouver). The awards ceremony takes place March 27.
Schitt's Creek and Wynonna Earp have both earned a number of TV nods during this award season. Schitt's Creek was the first Canadian comedy to be nominated for a Critics' Choice award, while Wynonna Earp won best sci-fi series at the People's Choice Awards.
Meanwhile, Ottawa-born Oh picked up another accolade for her performance as Eve Polastri in Killing Eve, winning the SAG award for female actor award in the drama category. In her speech Oh thanked the many actors that supported her through the years, citing moments of support from peers Alfre Woodard, Jamie Foxx and Lena Waithe.
Oh recently took home a Golden Globe for her Killing Eve role, on top of co-hosting the ceremony with Andy Samberg. She also picked up the Critics' Choice Television Award for Best Actress in a Drama Series. Oh received an Emmy nomination as well, though the award went to The Crown star Claire Foy. The SAG awards are voted on by members of SAG-AFTRA.