Deals: Mongrel, Blue Ant, Bristow Global, Sardine, The Dot Film
Mongrel Media signs a digital distribution deal with FilmRise, BGM's spooky shows go international and a Montreal studio inks a deal with Nickelodeon.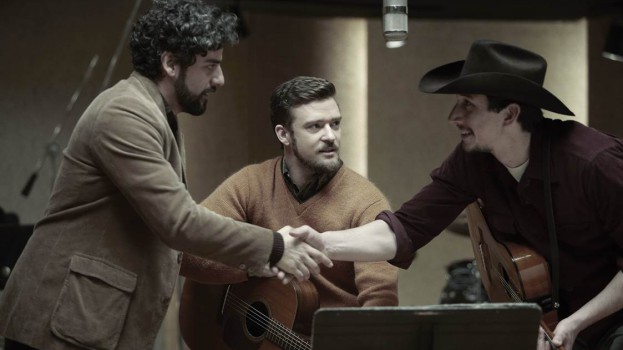 Mongrel Media
Mongrel Media has sold the digital distribution rights of 200+ titles in its indie film library to U.S. distributor FilmRise in a new licensing agreement. The deal was brokered by Mongrel's Andrew Frank, VP of sales & acquisitions and FilmRise's VP of acquisitions, Max Einhorn. Mongrel titles involved in the deal include the Cohen Brothers' Inside Llewyn Davis and Bennett Miller's Capote.
Sardine Productions
Nickelodeon has acquired the rights to Sardine Productions' Chop Chop Ninja for distribution in Southeast Asia, Italy, the Middle East and Africa. The animated adventure-comedy, based on the popular mobile game Chop Chop Ninja Academy, has also been picked up by Israel's Talit Communications for both linear pay-TV and SVOD platforms under its Junior channel brand. The series was originally commissioned by Corus Entertainment and premiered in October on both its French and English Teletoon networks. Chop Chop Ninja is supported by the Bell Fund, the Canadian Media Fund, the Shaw Rocket Fund, the CPTC and SODEC.
Bristow Global Media 
Bristow Global Media (BGM) has sold the rights for original programs Haunted Hospitals and Paranormal 9-1-1 to channels in the U.S., Europe and Asia-Pacific. Both series picked up distribution in U.S. and Australia on the Travel Channel and the Crime + Investigations channel, respectively.  Haunted Hospitals, which is produced by BGM and commissioned by Blue Ant Media for Canadian channel T+E, was also acquired by Discovery's TLC Channel in Germany, subscription service Celestal Tiger Entertainment in Pan-Asia, and Planète in France. Bristow Global Media is a subsidiary of Kew Media, which brokered the deals.
Blue Ant Media
Toronto-based Blue Ant Media has inked a deal with Turkcell to launch its Love Nature 4K channel in Turkey on pay-platform TV+. The deal was brokered by Blue Ant's Chiara McKee, VP, EMEA, kids and global networks and includes access to hundreds of hours of Love Nature content in HD and 4K. Original Blue Ant commissions that will be available include Oxford Scientific Films co-pro Dogs with Extraordinary Jobs and NHNZ's docuseries Orangutan Jungle School.  Love Nature 4K is a joint venture with Smithsonian Networks.
The Dot Film Company
Mississauga-based prodco The Dot Film Company has sold the international rights, excluding North America, for its feature The Control to Italian sales boutique Idea Media Sales. The sci-fi thriller will be shopped at the European Film Market in Berlin next month. The Control, which follows a programmer stuck in a middle of a scientific feud, is written and directed by Mike Stasko and Eric Schillar, who also star.
With files from Kidscreen
Image courtesy Mongrel Media; Alison Rosa