Daniel Grou on how Cardinal boosted his career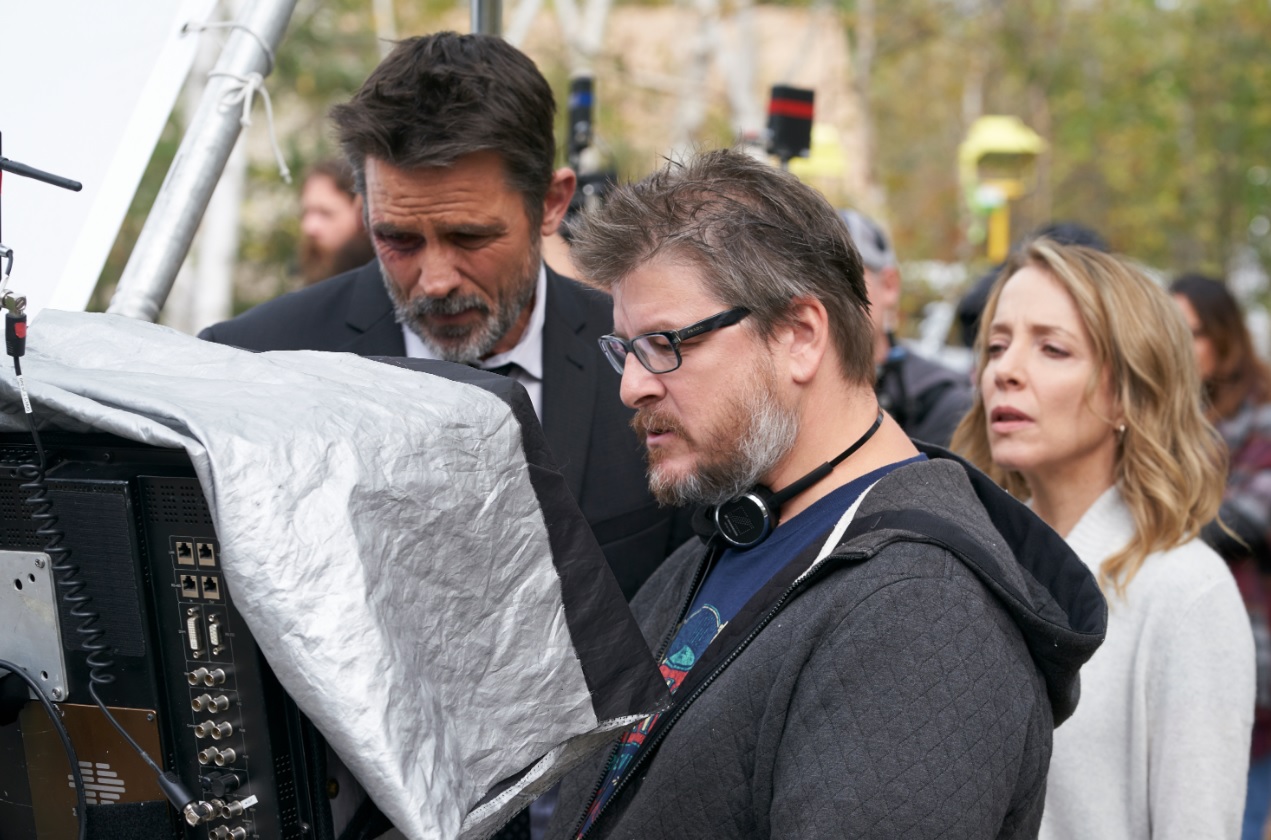 The filmmaker discusses taking a more production-focused role on the hour-long drama, which returns for its third season today on CTV.
Over the past decade Daniel Grou (also known as Podz) has become one of the most in-demand directors working in Canada. But even with an impressive roster of credits on his resume, the Montreal-born filmmaker still has to fight his own demons once post-production starts.
"I literally hide under the table when I watch the first cut, and think I should make something else, or become an owner of a convenience store," he tells Playback Daily.
He should likely keep his 7-Eleven resume in the drawer where it belongs. Grou's recent credits include a what's-what of Canadian production, including Vikings (including three episodes from the most recent season), his upcoming feature project Mafia Inc (Attraction Images, Caramel Films) and the new season of Cardinal (Sienna Films, eOne), which premieres Jan. 24 at 9 p.m. on CTV.
Grou directed the entire first season of Cardinal, before missing season two due to scheduling conflicts and then returning to helm season three in its entirety. Shot primarily in North Bay from September to November 2017, the third season continues to story of detectives John Cardinal and Lise Delorme (played by Billy Campbell and Karine Vanasse).
While directing is his first passion, he said Cardinal has allowed him to expand his skill set, with Grou taking his first executive-producing credit on the drama series. "I'm more part of the budget process – not necessarily the process of getting the money, just where the money is going," he said.
Grou said it's an area he'd like to increase his exposure to, in particular because he believes it will make him a more efficient director. "As a director you can say 'okay, this part of the script is very important, and it's expensive, so let's put our money in this area and cut down in this area,'" he said. "Moving forward I would like to have more of a hand in those decisions across all the projects I work on."
Returning to direct the third season has been a slightly different experience than the first, added Grou, because the team this time knew it had an international hit on its hands.
Season one launched in January 2017 to impressive ratings, critical acclaim and a number of high-profile international sales, including a deal with BBC in the U.K. The reception wasn't exactly what Grou had anticipated. "I was always confident it would connect with our main audience, which is a Canadian audience, but I was kind of surprised when it blew up the way it did internationally," he said, adding that the recognition gained by the show also boosted his profile.
Grou is now looking ahead to his French-language feature project, Mafia, which went into post-production earlier this week. Grou said post will likely be complete by in May or June, with Les Films Seville attached to distribute the film in Quebec. No release date has been set for the film.