Behind the launch of William Woods' new distribution outfit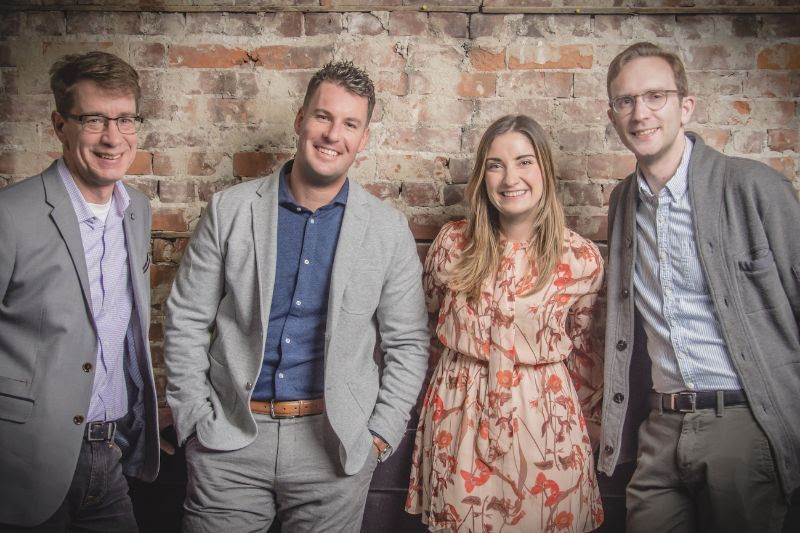 Game Theory, headed by Woods and Hilary Hart, will focus on smaller release strategies, paired with digital distribution and word-of-mouth publicity.
Canadian producer and founder of Woods Entertainment, William Woods, has launched a new boutique distribution company called Game Theory.
The Toronto-based company will focus on narrative and documentary indie features, and plans to release six to 10 films per year.
Heading up acquisitions and distribution is Hilary Hart, who spent the last three years at Meridian Artists after working in distribution at the Canadian Film Centre (CFC) and Ouat Media.  Rounding out the team are Luke Black, head of development at Woods Entertainment, and Tim Smythe-Bishop, a distribution consultant and former VP of theatrical operations at eOne. Black serves as director of development, while Smythe-Bishop joins as senior market strategist.

Game Theory grew out of a conversation around the volume of young Canadian filmmakers who received funding from Telefilm's revamped Talent to Watch program, according to Hart. The first round funded 45 projects in 2018, twice as many as the program's previous iteration. "We talked about what we would want, from their perspective, in a distribution partner, how we would do things a bit differently and try to be creative with the money we would spend," Hart told Playback Daily.
With that in mind, the initial plan for Game Theory is to target smaller-budget projects, said Woods, with a goal going forward of increasing the scale of the projects it distributes.
The indie distribution business is far from a safe bet, especially in Canada, but Woods and Hart saw it as an opportunity to "be creative and to experiment" with how films are distributed. Instead of focusing on wide release, the company plans to collaborate with the filmmakers to target specific audiences with event-based screenings, allowing viewers to engage with the filmmakers through post-screening Q&As. The plan is for films to also be made available for digital distribution the same day as the limited release, using a publicity push to fill seats and word of mouth to help boost digital sales.
The company's first two acquisitions are Igor Drljaca's documentary The Stone Speakers, which had its world premiere at the Toronto International Film Festival in 2018, and Daniel Leo's Man Proposes, God Disposes. Hart says the films "set the tone for the company" as the team focuses on a strategy that places high priority on collaborating with the filmmakers on distribution strategies. "They know their films as well as anyone," said Hart. "They are our number one resource for finding the audience."
Although the company is based in Toronto, Woods says the strategy for attracting filmmakers is to have nation-wide reach for filmmakers to meet someone face-to-face to have a conversation about the company. To achieve it, they formed a creative advisory board, made up of Canadian filmmakers, writers, and producers to build outreach across the country. The board includes film and TV producer Nicholas Tabarrok, producer and sound designer Mark Gingras, Colonelle films founder Sarah Mannering and director Albert Shin, who co-produced The Stone Speakers. The networking opportunities will provide Game Theory the chance to collaborate as early in the film's development as possible, according to Woods.
Pictured L to R: Tim Smythe-Bishop, Willam Woods, Hilary Hart, Luke Black