Media Ranch inks strategic partnership with GRB Studios
The companies will jointly develop, produce and distribute unscripted IP through the pact.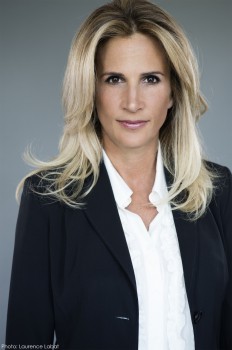 Montreal-based producer/distributor Media Ranch has inked a strategic partnership with California-based GRB Studios.
Announced ahead of NATPE Miami, the partnership will see the companies jointly develop, produce and distribute original unscripted IP, in addition to new and existing formats. Under the pact, any future projects commissioned by U.S. networks will be produced by GRB, while projects greenlit in Canada will be produced by Media Ranch. Both of the companies will continue to operate independently.
GRB's unscripted production credits include Intervention, Untold Stories From the ER, Growing Up Gotti and Sex Sent Me to the ER.
On the distribution front, Media Ranch will distribute all jointly produced projects and formats for both companies in Europe, Scandinavia and the Central and Eastern European region. Meanwhile, GRB will handle sales in the U.S., U.K. and the world. In addition, the U.S. producer/distributor will handle worldwide distribution of both companies' existing catalogues.
In December, Media Ranch unveiled the eight participants chosen for its French-Canadian format incubator, Horsepower, with Quebecor Content. First unveiled in October, the program sees creatives develop an original format tailored to meet the needs of TVA Group and its various channels. The winning project will receive money from Quebecor Content towards one proof-of-concept episode.
Image: Media Ranch president Sophie Ferron. Photo credit: Laurence Labat