Tantoo Cardinal among ACTRA Toronto 2019 nominees
Other nominees in the Outstanding Performance - Female category include Amybeth McNulty and Katie Douglas, while CBC swept the ensemble category.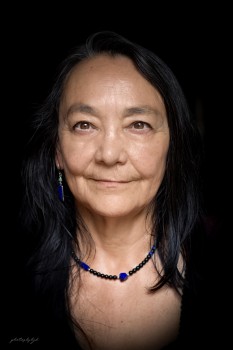 Tantoo Cardinal's awards love continues with the announcement of ACTRA Toronto's 17th Annual ACTRA Award nominations.
The legendary actress earned a nod for Outstanding Performance – Female for her work in Falls Around Her. Cardinal was previously honoured by ACTRA Toronto with the Award of Excellence in 2015. Joining Cardinal in the category are Katie Douglas (Believe Me: The Abduction of Lisa McVey), Deborah Kimmett (Keep Coming Back!), Khadijah Roberts-Abdullah (Maternal), and Amybeth McNulty (Anne with an E).
Nominees for the best male performance are McNulty's Anne with an E co-star Dalmar Abuzeid, Vladimir Cubrt (Luba), Jeremy Ferdman  (Robbery), Stephen McHattie (Crown and Anchor), and Gord Rand (Man Running).
The voice category has been split into two awards for male and female performances for the first time. Nominees in the new female category are Emilie-Claire Barlow and Lilly Bartlam for Total DramaRama, Julie Lemieux (Cupcake & Dino: General Services), Bryn McAuley (Top Wing) and Ana Sani (Mysticons).
Meanwhile Cavendish co-creator Mark Little scored a nod in the male voice category for his work in Cupcake & Dino: General Services, along with co-star Mark Forward. Additional nominees are Sean Cullen (Cloudy with a Chance of Meatballs), Cory Doran (Top Wing) and Joseph Motiki (Hotel Transylvania).
CBC dominated the series ensemble category, with drama Anne with an E and comedies Baroness Von Sketch Show, Kim's Convenience, Schitt's Creek and Workin' Moms all scoring nominations.
Finally, stunt performers and animal wranglers Rick Parker and Sue Parker will be presented with the Stunt Award.
ACTRA Toronto previously announced that Jayne Eastwood will receive this year's Award of Excellence, which will be presented by her sketch troupe Women Fully Clothed.
The awards ceremony will take place Feb. 23 at the Carlu in Toronto.