Raven Banner picks up Danishka Esterhazy's Level 16
The genre-focused distributor will release the thriller day-and-date with its U.S. theatrical debut.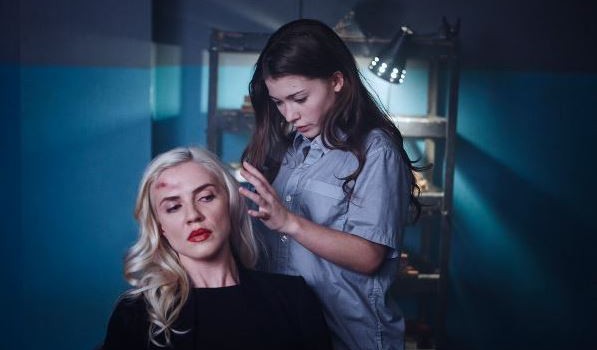 Toronto's Raven Banner Entertainment has acquired the Canadian rights to writer/director Danishka Esterhazy's feature, Level 16.
Produced by Toronto's Markham Street Films, the thriller tells the story of two 16-year-old girls trapped in a prison-like boarding school. As graduation nears, the girls embark on a dangerous search to uncover the truth behind their imprisonment.
Raven Banner will release the film theatrically in Canada on March 1, with Illinois-based Dark Sky Films releasing the film on the same day in the U.S. The Canadian-rights deal was negotiated between Raven Banner's Michael Paszt and James Fler and Markham Street's Judy Holm.
Producers on Level 16 include Markham Street's Holm and Michael McNamara, as well as Sarah Jackson-Inayeh. Holm also serves as an exec producer with James Weyman, former manager of industry initiatives at Ontario Creates. Level 16 stars Katie Douglas, Celina Martin, Sara Canning and Peter Outerbridge.
The project received financing through CBC's Breaking Barriers Film Fund (now rebranded CBC Films) in 2017 and was developed with the participation of the NSI Features First program, in association with Telefilm, the Brian Linehan Charitable Foundation, Harold Greenberg Fund and WIFT-T's NBCUniversal Incubator. The project also received production funding from the Shaw Rocket Fund and Ontario Creates.
Level 16 recently made its world premiere at Fantastic Fest in Austin, Texas and closed Toronto's Blood in the Snow film festival, where it won best director, best screenplay, rising star and best actress (for Douglas). The thriller will also premiere as part of the Glasgow Film Festival's FrightFest on March 1.