eOne to receive first-ever industry leadership award at 2019 CSAs
Travelers creator Brad Wright will receive the Maraget Collier award, while four more recipients will be honoured with the Board of Directors' Tribute.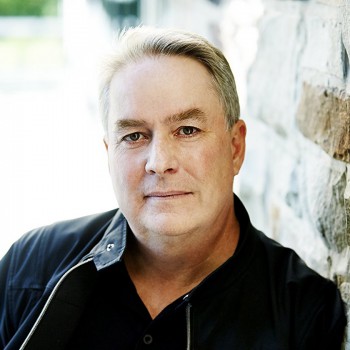 The Canadian Academy has revealed the 2019 Canadian Screen Awards special award recipients, honouring industry members who have made a significant impact during their career. The awards will be presented during Canadian Screen Week, between March 25 to 31.
Entertainment One (eOne) will be the first recipient of the Industry Leadership Award, a newly created award for industry leadership and innovation. The Academy said it was honouring eOne due to its global impact on the film and TV industry its partnerships with Canadian talent.
Writer and producer Brad Wright (pictured) will be the recipient of the Margaret Collier Award, which recognizes a Canadian writer's lifetime body of work. Wright was the co-creator of the Stargate series franchise, including Stargate SG-1, Stargate Atlantic and Stargate Universe. He currently serves as creator and executive producer of Travelers, which had its season three premiere on Netflix on Dec. 18. Last year the award was posthumously presented to Denis McGrath.
This year's Academy Board of Directors' Tribute will include four recipients, with CBC producer Roman Bittman and Kevin Tierney to be recognized posthumously. Award-winning visual researcher Elizabeth Klinck and Carole Vivier, who pioneered western Canada's first film tax credit, will also be honoured.
Nominations for the Canadian Screen Awards will be announced Feb. 7, 2019. The Academy will also announce a number of other Special Awards on the same day.