CBC, CRTC call for data-sharing from digital giants
Just-released submissions for the Broadcasting and Telecommunications Acts review see calls for more involvement and transparency from foreign operators in the domestic system.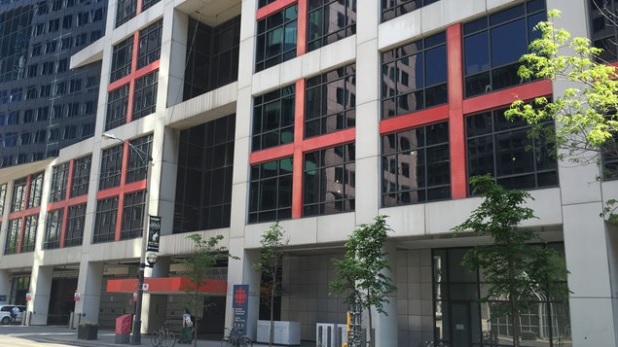 It's no secret that Canadian entities will use their written submissions for the Broadcasting and Telecommunications Legislative Review Panel to call on government to bring global digital companies under domestic legislation. But exactly how those proposals will be framed, and the specific recommendations given, has been the topic of much industry discussion in recent months.
Answers started to trickle through last week as the CBC and CRTC were first out of the gate to publish their written submissions, with both focusing significant portions of their proposals on ensuring that digital companies operating in Canada are also contributing to the domestic system. (Both the CBC and CRTC published their proposals independently. The panel tasked with reviewing and updating the Acts has not specified when and if all the written submissions will be made publicly available).
CBC opened its submission by saying it was "very concerned about the health of the broadcasting system," as the presence of foreign-based digital companies make Canadian culture more difficult to fund and sustain, and the "dominance of global entertainment threatens to drown out Canadian stories and perspectives."
Among the public broadcaster's main recommendations was a requirement that internet service providers (ISPs) and wireless providers contribute to the funding of Canadian programming, as well as a clarification that both domestic and foreign OTT services be brought under broadcasting regulation.
On the OTT front, CBC recommended that the definition of "digital media undertaking" be expanded to include Canadian and foreign-based services that provide OTT programming services. CBC also said new legislation should require all types of broadcasting undertakings to make an "equitable contribution" to the production, promotion and discoverability of Canadian programming.
CBC also said the updated Broadcasting and Telecommunications Acts should anticipate innovations of the future, and remain platform neutral. The Acts should be updated to "explicitly recognize the importance of innovation to the public broadcaster's role," it said, "and ensure it has the flexibility to determine, over time, the most appropriate platform and delivery mechanism to serve Canadians." CBC also called for increased levels of certainty and stability in its funding. "This would ensure that CBC/Radio-Canada can deliver on its responsibilities to Canadians in the face of growing content costs and global competition," said the submission, which comes more than two years after the broadcaster proposed a plan to transition to an ad-free model.
In addition, the pubcaster said the CRTC should be given the authority to require digital media undertakings to make equitable contributions to production, discoverability and promotion of Cancon. In one suggestion, CBC proposed that the CRTC license digital media undertakings in the same way it does traditional broadcasters, and require them to make fixed contributions to the Canadian system.
Elsewhere in its submission, CBC noted that operating both a legacy linear broadcast service as well as its digital services is putting "tremendous pressure" on its finances – a situation, CBC reiterated, that is not faced by global digital players operating in Canada. "With the limited resources we have we must continue to prepare for the day when we are a digital-only company. That day has not yet arrived," said the submission.
Another aspect of CBC's submission that will pique the interest of producers is the proposal that digital media undertakings be required to provide Canadian rights holders with access to aggregate data about how their content is used.
Access to this data, which has until now been closely guarded by global digital companies, also formed a crucial aspect of the CRTC's submission. "To be an effective regulator, the CRTC must have the explicit authority to collect information from all services that operate in Canada's broadcasting system. It must also be able to publish certain data to allow the public and stakeholders to meaningfully participate in the decision‑making process," read the CRTC's submission.
The commission also reiterated a number of the points made initially in its "Harnessing change: The future of programming distribution in Canada," which was released last May. Among them, ensuring that all players involved in the Canadian system "contribute effectively and equitably" to it, reiterated the commission, that the updated legislation be nimble and continuously adaptable, and that the Acts focus on the production and promotion of culturally reflective, high-quality domestic content.