Will they or won't they? The great Netflix hub debate
Toronto Mayor John Tory said this week Netflix is close to opening a hub in Toronto - but with the streamer tight-lipped to date, the likelihood remains unclear.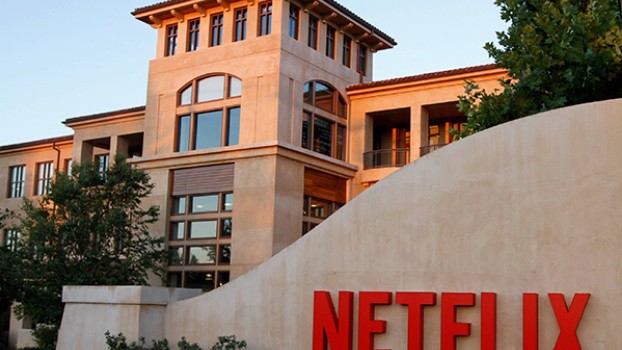 It's a debate that has raged since Netflix made its Canadian investment pledge in 2017: will the streamer open a studio or headquarters in Canada, or not?
Netflix has repeatedly said that it considers Canada to a be a non-physical production hub by virtue of its investment: it is producing in and with Canada/Canadians and thus, is a hub. However, a comment this week from Mayor John Tory has cast the question of a physical hub into the spotlight again.
Tory told The Canadian Press at Tuesday's TFCA gala that there are active talks about the streamer establishing a more permanent presence in the city. "I have a very high level of confidence, without betraying confidences that aren't yet concrete, that they're going to," he said. "They've been in active discussions with our industry, with me, about wanting to create one of their hubs here."
In the mayoral tradition, Tory has led numerous delegations to L.A. to meet with representatives of the streamer, as well as other studio heads, the most recent of which was last April.
For its part, however, the industry seems divided on the likelihood of such a move by Netflix – off the record, Playback has heard both that it is a done deal and an unlikely scenario, with the latter (unlikely) being a more prevalent view.  

Netflix itself has declined to comment on the matter, with its Canadian publicity team offering its past statements on how it defines a production hub. "We currently set up production hubs all over Canada as needed on a production-by-production basis – from Vancouver to Toronto to Prince Edward Island – to meet the needs of individual productions across the provinces. Our definition of production hub doesn't necessarily always mean a physical studio. We set up production hubs in markets where we have a critical mass of production and where there's great density of talent."
Netflix has been expanding around the world in both physical and non-physical setups over the past 12 months. In October, it established a production hub in Albuquerque, New Mexico, purchasing a local studio and pledging to bring more than USD$1 billion in production and 1000 production jobs to the state over the next 10 years. Three months earlier, it established its first European production hub in Spain, again with a studio. In December, news broke in the U.K. that Netflix is in advanced talks to to take a long-term lease at London-based Pinewood Studios.
Ontario also has a Pinewood Studio location, the majority ownership of which was acquired by Bell Media in 2018 (Bell Media declined to comment on the matter) and the province has a raft of new space coming online in the years and months to come, making the long-term lease option a possible scenario for Netflix in Canada. However, Netflix does a large amount of production in Vancouver and B.C., which, from a pure production standpoint, makes similar strategic sense with the added benefit of time-zone compatibility with its California HQ. The company has previously inked long-term lease agreements in both Toronto and Vancouver to ensure it can guarantee studio space as it continues to grow its slate of originals, which The Economist recently estimated at USD$12 billion for 2019.
In Ontario, Netflix productions from Canadian companies shooting locally include season three of Designated Survivor (eOne), The Ponysitters Club (Brain Power Studio), Northern Rescue (DCTV) and V-Wars (High Park Entertainment). Meanwhile, Vancouver hosts Canadian-produced Netflix shows such as Another Life (Halfire Entertainment) and The Order (Nomadic Pictures), in addition to its Studio shows such as A Series of Unfortunate Events, Altered Carbon and the Lost in Space reboot. According to the CMPA's most recent Profile economic report, total production spending in B.C. hit $2.99 billion in 2016/17, while spend in Ontario was $2.97 billion.
When Netflix first announced its Canadian investment, it was quickly assumed by many that the investment equaled the establishment of a Canadian office of some sort, perhaps with local commissioning. However, the company had never actually said that would be the case and to date, their only domestic-specific hire has been former CMF exec Stéphane Cardin, who was named as Netflix's director of public policy for Canada in August.