Brain Power's romance with Harlequin continues
The new agreement sees the Ontario-based producer and distributor gain further access to the publisher's content.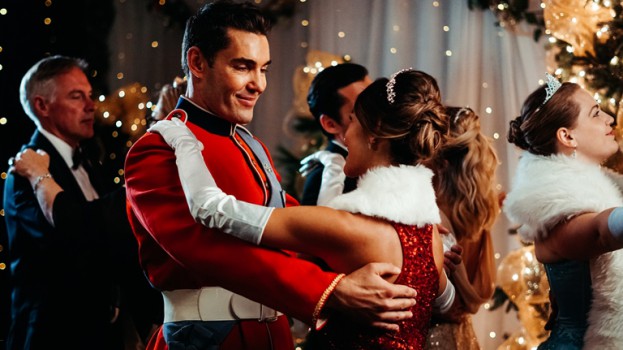 Ontario-based producer and distributor Brain Power Studio is taking its relationship with Toronto-based romance publisher Harlequin to the next level.
The two have signed an agreement that gives Harlequin a raised equity stake in its Brain Power-produced films, while the prodco gains further access to the publisher's content to increase its production output.
"Working ground floor with the creative team at Harlequin in choosing the books and shaping the adaptations has been a dream. We look forward to further exploring Harlequin's wide and varied imprints and bringing the works of their very talent authors to life," said a statement from Brain Power Studio exec producer and founder Beth Stevenson about the deal.
Harlequin currently releases over 100 books a month in 34 languages. Prior to this new venture, Harlequin and Brain Power partnered on eight TV movies of the week (MOWs) together like Hometown Holiday, Christmas with a Prince (pictured), After the Storm and Christmas Wedding Planner. Two of these projects, Christmas with a Prince and Hometown Holiday, recently aired as part of Heart & Home's holiday TV movie lineup this past November and December.
Brain Power's distribution arm, Brain Power Studio Rights, represents these eight films as worldwide sales agent. Under this new agreement, the producer/distributor will continue represent all upcoming titles produced with the publisher.