CRTC invites comments on new production report
The commission has put out a call for English- and French-language groups to weigh in on a new production report to replace its annual PNI report for licensees.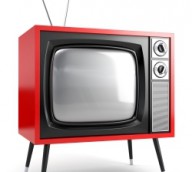 The CRTC has issued a call for English- and French-language ownership groups to weigh in on the creation of a new production report to replace its annual Programs of National Interest (PNI) report.
In an announcement issued in late December, the Commission said the new document would still include information about PNI, but also be expanded to include details about all Canadian programming expenditure categories (excluding news and sports).
The CRTC first indicated that it would consider revising PNI reports and annual return forms during its decision to renew the licenses of major ownership groups such as Bell Media, Corus Entertainment, Rogers Media, Groupe TVS and Groupe V in May 2017.
At the time, the CRTC noted that interveners found it hard to track various groups' expenditure reporting on original, first-run programming. The CRTC said it would revise these documents to address these concerns and limit licensees' administrative work to further keep tabs on this programming, including content from official language minority communities and Indigenous producers. The commission added that the new report will include questions that measure broadcasters' efforts to commission programming made by women occupying the roles of producer, director, writer, cinematographer and editor.
In its December call for comments, the commission said it is also considering tracking other creative roles, such as the position of showrunner, in the new report. If the role were to be adopted, the Commission acknowledged that a clear definition would need to be established.
The deadline for comments about draft templates for the report and the details included in the expanded document is Feb. 6, 2019.