La Course des Tuques sleds past $1M at Quebec box office
The sequel to La Guerre des Tuques hit the milestone on Christmas day.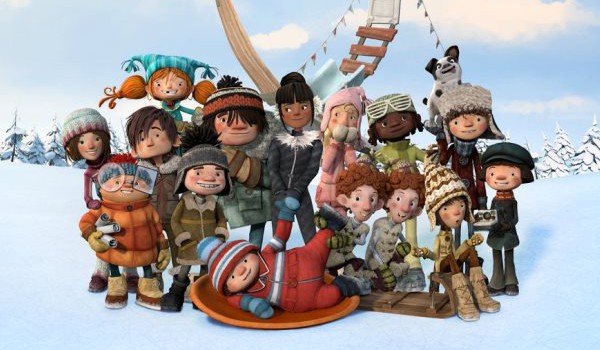 La Course des Tuques ("Racetime"), the sequel to La Guerre des Tuques ("Snowtime"), has surpassed $1 million at the Quebec box office.
The animated feature crossed the $1-million mark on Dec. 25, after opening to more than $434,000 during its first week (Dec. 7 to 13).
It has earned $1.7 million in Quebec as of Jan. 1, according to distributor Seville Pictures, with the film set to open across Canada on Jan. 25.
Produced by Quebec's CarpeDiem Film and TV, the film shows the value of friendship and honest teamwork as Frankie Four-Eyes and his friends face off against a pair of new racers in the village, Zac and Charlie. The film is directed by Benoît Godbout, with François Brisson serving as co-director and Jean-François Pouliot as consulting director.
La Guerre des Tuques was the top grossing Canadian film in 2015, earning more than $3.3 million in the Canadian box office. The film's success led to a screening at Sundance in the Kids category in 2016, with Shout Factory picking up the U.S. distribution rights.
La Course des Tuques is produced by CarpeDiem president Marie-Claude Beauchamp and stars Hélène Bourgeois Leclerc, Gildor Roy, Sophie Cadieux, Mariloup WolfeCasabonne Anne, Catherine Trudeau, Nicholas Savard Herbarium and Sebastien Reding. It was partially funded through Quebecor's Event and Film Production Assistance Program.