Playback's most-read stories of 2018
It was a typically unpredictable year in the world of Canadian TV and film. Check out Playback's most-clicked stories of 2018.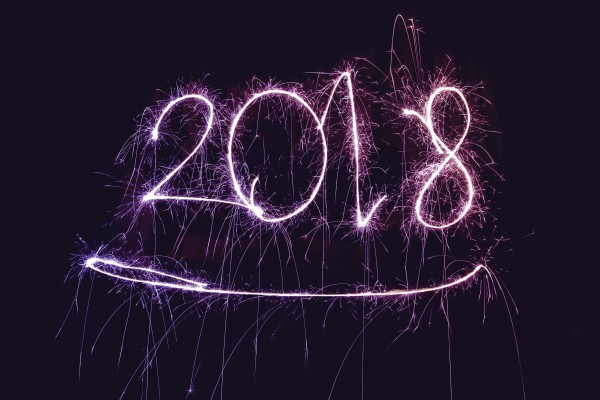 As 2018 draws to close, here's a look at the 10 stories that garnered the most clicks during a typically unpredictable year in the world of Canadian film and television. Perhaps unsurprisingly, a story about a certain U.S.-based streaming service topped this year's list, but there was also space for significant announcements from the Canadian broadcasters, major acquisitions at the prodco level, and significant news relating to studio capacity. So without further ado, here are Playback's most-read stories of the year.
It should come as no surprise that Playback's most-read story of 2018 is about, you guessed it, Netflix. The streamer's international growth continued apace in 2018, and the question of how to get on its radar continued to be the question for content producers in the TV space. In February, former VP of original content coproductions Elizabeth Bradley spoke at CMPA's Prime Time about working with the streamer, and the much-discussed $500-million, five-year investment in Canada.
(Falling just outside the top 10, at #11, was the news that Robin Neinstein was leaving Corus to join Netflix in an L.A.-based role. Neinstein, who previously served as Corus' manager of original content, scripted, factual and kids, joined the streamer's physical production team.)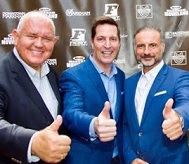 Heading into 2018, there remained a lot of question marks around whether Ontario's studio capacity could keep pace with the fast-rising level of demand. Over the past 12 months, those questions seem to have been answered emphatically, with a number of expansion announcements and plans for brand-new studio builds. Perhaps the most eye-grabbing of those was the announcement that First Studio City plans to bring a 400,000-square-foot facility to the city of Markham. The new facility, Markham Movieland, is scheduled to be operational by the end of 2020 and will include a 70,000-square-foot "super" sound stage, in addition to 20 smaller sound stages catering to projects of varying budgets. 2018 also saw Bell Media acquire a majority stake in Pinewood Toronto Studios and break ground on a 200,000-square-foot expansion, while Cinespace inked a multi-year deal with PortsToronto to open a facility in Toronto's Port Lands.
In October, Toronto law firm Cavalluzzo filed a $35-million class-action lawsuit Cineflix Media. The suit, based on a statement of claim made by story editor Anna Bourque, alleges that Cineflix violated the rights of workers and the terms of the Ontario Employment Standards Act (ESA) by classifying non-managerial employees as independent contractors. The lawsuit follows a groundswell of activism in the factual space (both in the U.S. and Canada) regarding worker rights. At the time, Cineflix responded by saying it will be "vigorously contesting this claim."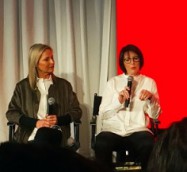 CBC unveiled 17 new commissions and 36 renewals as part of its 2018 Upfront, including a reboot of its long-running courtroom drama Street Legal (Indian Grove Productions, Broken Clown Productions) and a greenlight for Northern Rescue (produced by Don Carmody Television for CBC and Netflix). CBC also capped off the year by pushing further into the OTT space with the launch of a new brand and strategy for its CBC TV app: Gem. Northern Rescue is set to debut exclusively on the platform on March 1, 2019.
Bell Media also had plenty of news to share at its 2018 Upfront, including the mini-bombshell that it will rebrand its four main specialty channels (Space, Bravo, The Comedy Network and Gusto) under the CTV banner. "In today's crowded media landscape, it's essential for our services to have the same scale and brand ubiquity as our international competitors," said Bell Media president Randy Lennox at the time. The rebranded channels (CTV Sci-Fi, CTV Drama, CTV Comedy, and CTV Life, respectively) are expected to launch at some point in 2019. Accompanying that announcement was the news that Bell Media was prepping a pair of  free-to-consumer, ad-supported VOD services, CTV Movies and CTV Throwback, which went live earlier this month.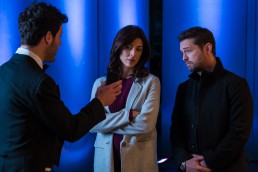 In April, Corus Entertainment announced the return date for season two, block two of the eOne-produced drama Private Eyes (Global). The story was Playback's sixth most-read story of the year – and for good reason. When it did premiere in late May, the show about the detective duo of Matt Shade and Angie Everett (played by Jason Priestley and Cindy Sampson, respectively) scored big ratings on Global. The May 27 return pulled in 923,000 (2+) viewers and in subsequent weeks viewership increased to 951,000 (June 3), 1.099 million (June 10) and 1.217 million (June 17).
Playback's annual 5 to Watch announcement has long been one of our most-read stories, and this year was no exception. The 2018 cohort consisted of writer/director Karen Chapman, eOne scripted TV development director Andrew Kelly, fast rising prodco Babe Nation (Katie Nolan and Lindsay Tapscott), director Winnifred Jong and writer/director/producer Petie Chalifoux. In case you missed it, take a look at the linked profiles and keep an eye on these five in 2019 and beyond.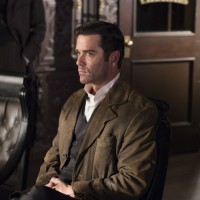 Shaftesbury's Murdoch Mysteries (CBC) train continued at full speed in 2018, with Christina Jennings once again revealing the show's renewal during the Canadian Screen Awards. As well, the show once again won the 2018 Golden Screen Award for being the most-watched Canadian series.
There was arguably no Canadian acquisition news in 2018 bigger than this. With its majority acquisition of Toronto-based Insight Productions, Boat Rocker significantly expanded its unscripted ambitions in Canada. Under the deal, Insight is continuing to operate as an independent business entity, with Boat Rocker providing capital investment and business and strategic support. Either side of this deal, Boat Rocker acquired FremantleMedia's kids and family business and the U.S. prodco behind Lip Sync Battle, Matador Content. Boat Rocker is no stranger to this list: in 2017 its acquisition of Proper Television was among Playback's most-read stories, while the transaction to acquire the principal assets of Toronto animation studio Arc Productions made the list the year before.
Corus continued to build out its Studios banner in 2018, greenlighting a host of unscripted series including World Without (Cream Productions), Big Rig Warriors (Attraction Images), Rust Valley Restorers (Mayhem Entertainment) and Stitched (Forté Entertainment). Later in the year Corus also greenlit Fire Masters (Architect Films) and John Catucci-hosted Ultimate Food Bucket List (Lone Eagle Entertainment) via its Studios division.
Image: Unsplash